Yard signs are great for getting a message out to people around the neighborhood or in your business district. Whether it is a big or small business advertising a sale or an organization wanting to raise awareness for a cause, yard signs are an affordable and versatile way to get the job done.
Yard signs are excellent marketing tools. Yet, if you want them to be effective, you must consider certain things to optimize their visual appeal. For one thing, the text has to be big and legible from a certain distance. In addition, the color or pattern of the lettering has to be bold and fun. Finally, the graphics you choose can be as simple or fun as you would like to get everyone's attention.
Yard Signs for Every Occasion
You can use yard signs in unlimited ways for practical and promotional purposes. To get your creative juices flowing, below are some great ideas for using yard signs!
Home Business
A home business has many benefits. First, however, you need to get the advantage of foot traffic that a typical business storefront might get. A yard sign that is strategically placed can draw attention from people walking or driving by who might become potential customers. Depending on your city's policy on sign placement, you can place signs at the end of your street or at the nearest intersection of a major street. At Yard deSIGNS, we place your signs in the morning or evening and remove them the next day. We do all the work for you in setting up our yard signs so you can focus on the event at hand.
Grand Opening
Your business is finally opening! What a fantastic feeling and opportunity to draw in residents and business owners to show them what you are all about while promoting your business. A yard sign announcing your business's grand opening is the perfect way to draw attention to your business.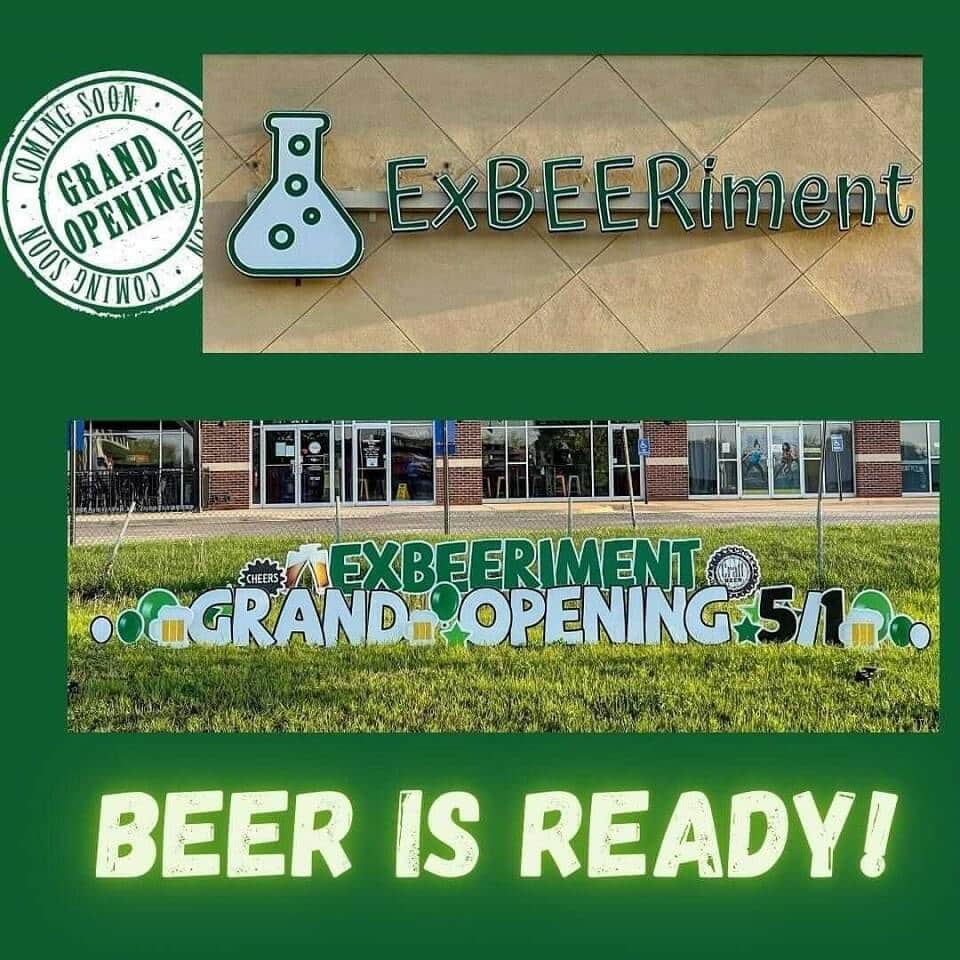 Real Estate
Real estate yard signs are a great way to promote selling or leasing properties. However, because of the sheer number of signs, making your sign prominent so it stands out from the rest can be challenging. 
Our yard signs are created using large lettering, so they are easily seen by anyone passing by. In addition, the extra large size gives your potential prospects a more prominent and visible view.
Think carefully about the color scheme for your sign. If you sell high-end luxury properties, you may want to use a softer or understated color scheme; however, bright colors are sure to attract attention. If your property is located in a town big on sports, integrate the local team's colors into your signage.
If you specialize in starter homes, be sure to include graphics that speak to the first-time home buyer, such as couples starting a new family.
Easter Egg Hunt
Yard signs are perfect for advertising an Easter egg hunt. This is the ideal time to use pastel colors and graphics such as easter eggs, bunnies, carrots, and more on your sign. You may want to add arrows pointing the way for your participants so they know where to go.
Garage Sale
If you have a big yard sale coming up, advertise it with a big, bold yard sign! So many people love going to garage sales, and you want these potential customers to know about yours. Create your sign with bold colors or a fun pattern that can be seen from a far distance. Use fun graphics and things like balloons and stars to get people's attention.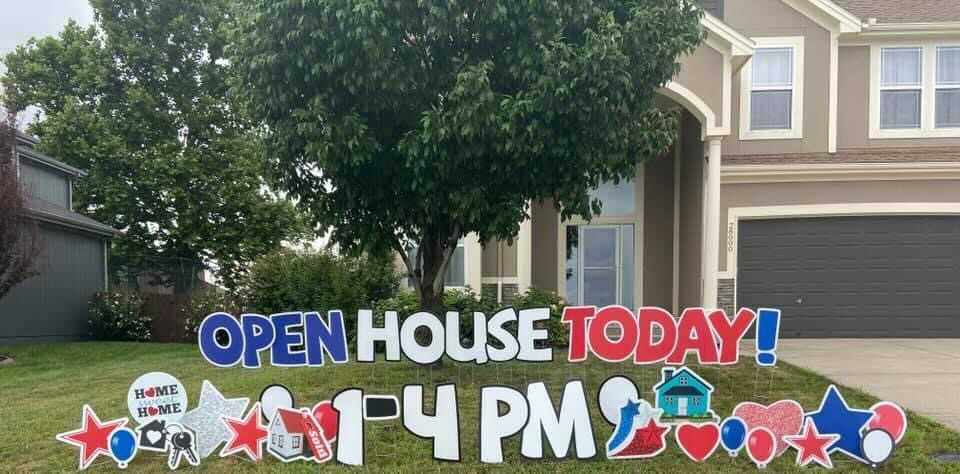 Raise Awareness
A yard sign effectively brings attention to important issues or causes. Set up yard signs to raise awareness or to join a cause. Include colors and graphics representing the cause you are working on.
Celebrations and Parties
Get a customized yard sign for your next event and add some pizazz to your party. It does not matter if the party is at your home, a nearby park, or a venue. A yard sign in bright colors can point your guests in the right direction so they can find the venue if you are hosting a big event. Yard deSIGNS loves helping people celebrate their special moments in life! From birthdays, weddings, anniversaries, graduations, baby showers, retirement, and more, we are here to help you kick your celebration off in style!
Welcome Home
Customize a yard sign to welcome home a loved one. Maybe your child is back from his first year in college or a stint with the military. A sign welcoming them home will show them how much you missed them. There's no better feeling in the world than coming home, and we want to help you celebrate that special day!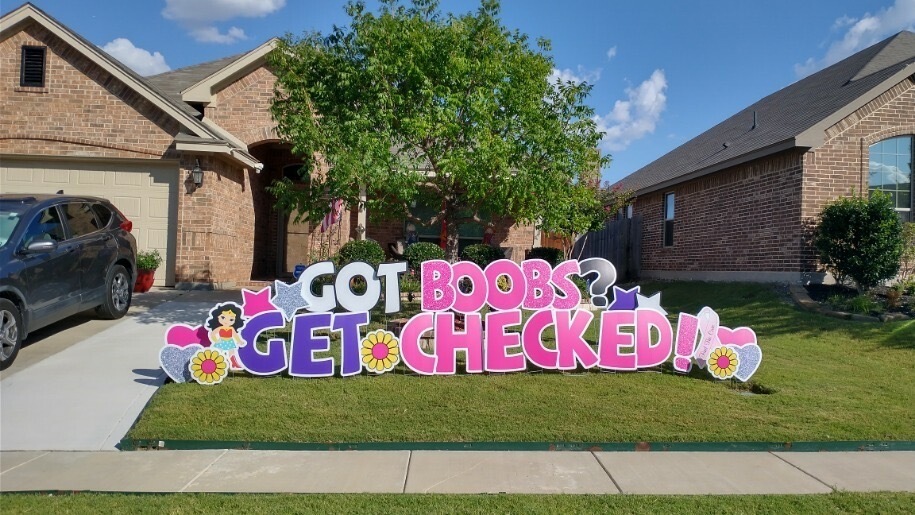 Fundraising For Nonprofit Organizations
Make it easy for people to donate. For example, you can set up a donation box near your office, and place a yard sign that announces your fundraiser or points to the donation box. You can create flyers to let people know how funds will be used. Work with our Yard deSIGNEEs to create the perfect sign to showcase your fundraiser or event.
School Fundraiser
Use yard signs for advertising your school's fundraising events. Our custom signs can attract customers to your bake sale, car wash, or any other type of event you are having. Work with our deSIGNEEs on creating a sign that promotes your school's spirit with your mascot and school colors!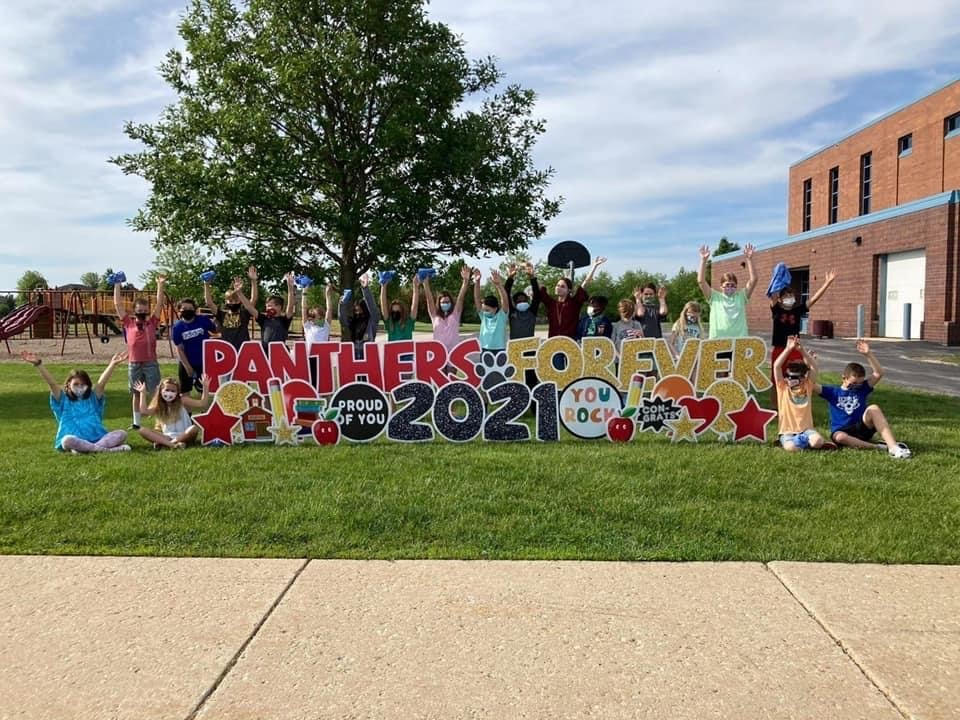 Now Hiring
A custom sign to show people you are hiring is the perfect way to get the message out that you are hiring. This is better than a small sign that may not be seen from a distance. And much better than a generic sign because you can design it with any message you want. Make it as fun and bold as you like! 
Conventions and Concerts
Conventions and concerts draw huge crowds. Regardless of how much in advance you had planned for this, you need a way to direct the large crowds when the day arrives. Yard signs can be an effective way to convey important information so people will know where to go. Examples are signs for the will-call window, for registration, for ride pick-ups, etc. 
Just Because Yard Signs
We've become so accustomed to seeing signs for sales or political campaigns in our neighbor's yards or at businesses. Bringing joy to everyone around you with unexpected signs that spread positivity is always appreciated. A fun lawn sign with a joyful message, whether displayed outside your home or office, is sure to brighten the day of anyone passing by!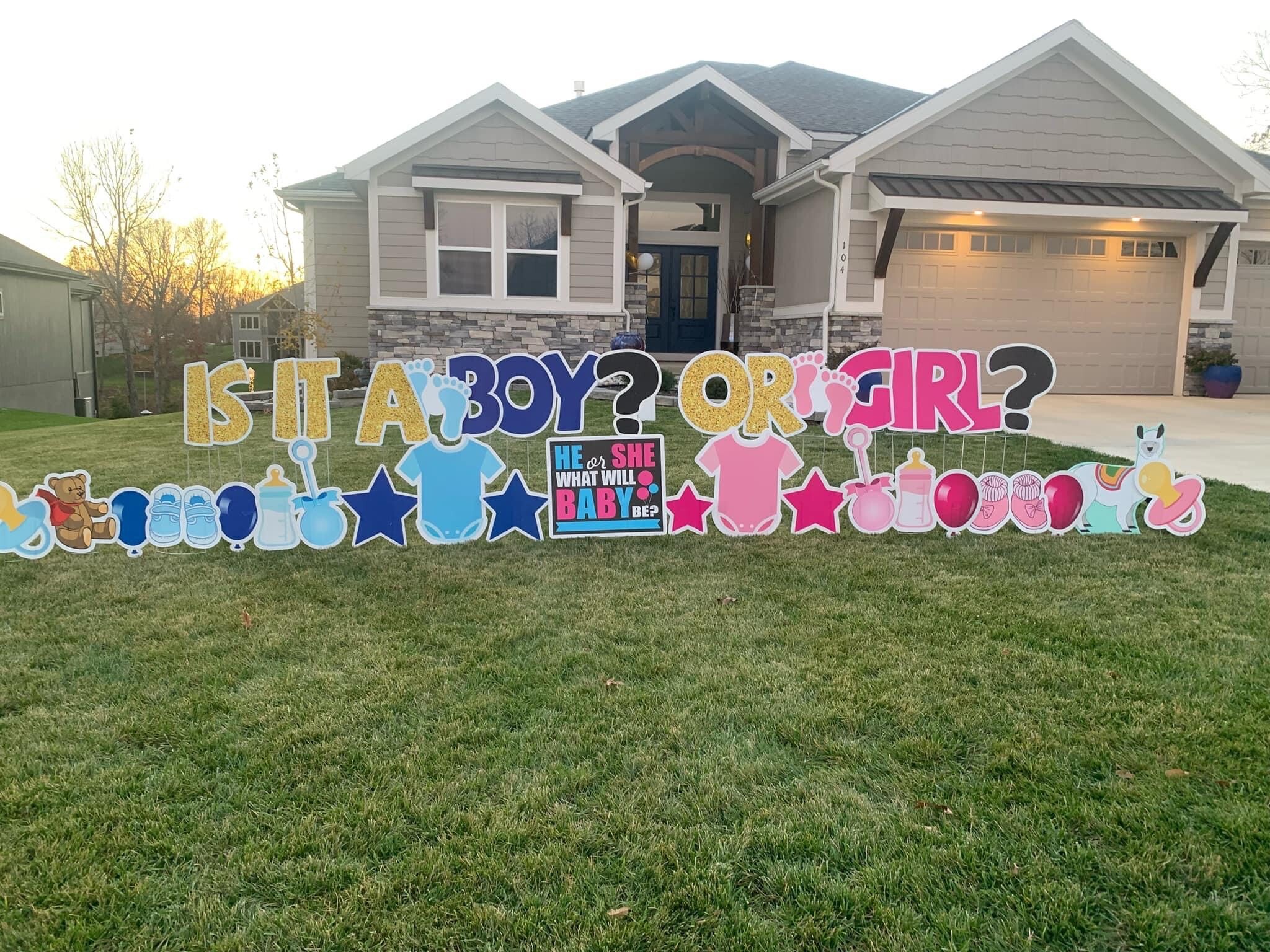 Make it Great with Yard deSIGNS!
No matter what your event is, we are here to help you create the perfect yard sign! At Yard deSIGNS, we absolutely love bringing smiles to people's faces! Are you ready to start planning your next event, special day, or just because you want to make someone's day? Our process is simple. Place your order on our website, choosing colors and graphics to fit your style. Then, we will place your sign for the designated amount of time your order is for and pick up the sign at the end. If you're looking for a yard sign that will attract attention, be sure to contact the Yard deSigns! We can't wait to create a custom yard sign just for you!