Welcoming home loved ones is one of the best feelings in the world, and Yard deSIGNS is here to share not only the best welcome home yard signs but other ways to make your loved ones' return that much more special. Whether we are talking about a military homecoming, welcoming home a new baby, adoption, a study abroad program, or coming home from college, there are so many ways to say "welcome home!"
Creative Ways to Say "Welcome Home!"
Catering From Their Favorite Restaurant 
We all have our go-to restaurants in our hometown or the city where we grew up and what better way to celebrate returning home than ordering the returnee's favorite food. Not only will they most likely be hungry from their travels, but after one bite, they will genuinely feel at home. 
There is a proven connection between taste buds and memories. So if your loved one has been gone for a long time, one bite of their favorite wings will take them right back to hanging out with old friends in their favorite bar and grill. 
Maybe you're celebrating a military homecoming. Your loved one could be returning from a place that may not have had certain types of food available. In this case, being able to taste their favorite foods again is that much sweeter.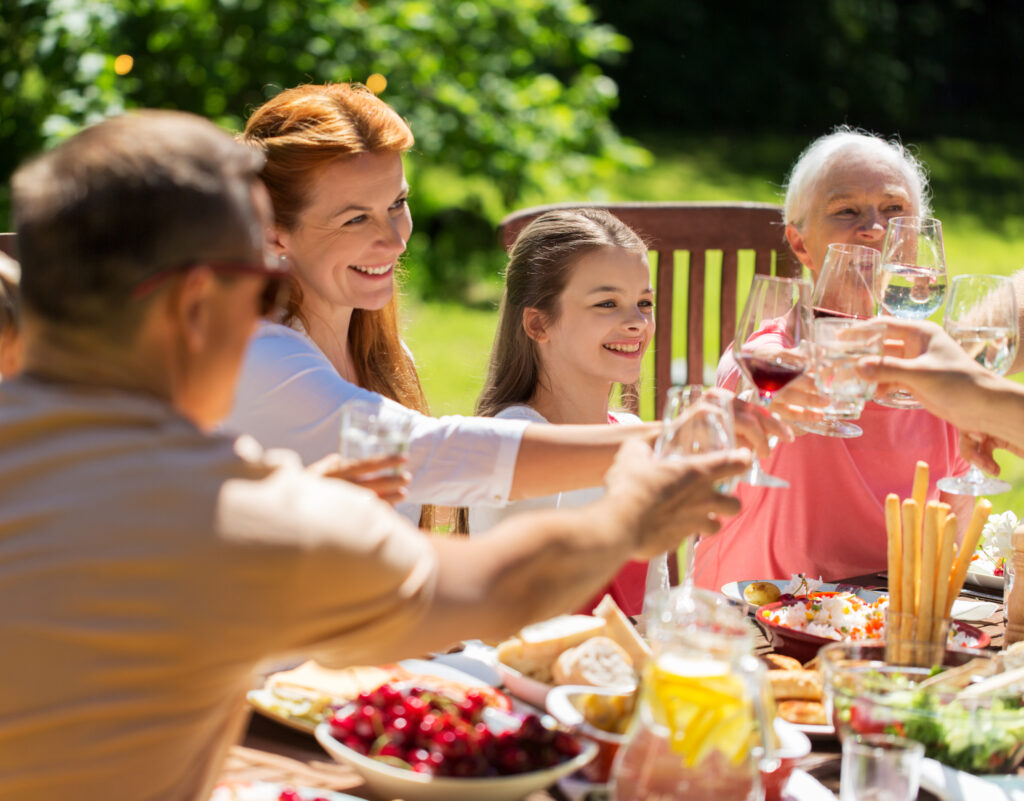 Surprise Them With Friends and Family
One of our favorite ideas for welcome home parties is to invite friends, family, past co-workers, and anyone that has made a difference in their life.
Surprise parties are the perfect way to wow the guest of honor. After being away for a period of time, one of the greatest gifts you can give your loved one returning home is surprising them with the people they have missed dearly. 
Nothing says "welcome home" like a room full of people, delicious food, and a warm atmosphere. 
Setting the atmosphere of the welcome home party can start before guests even enter the home or venue.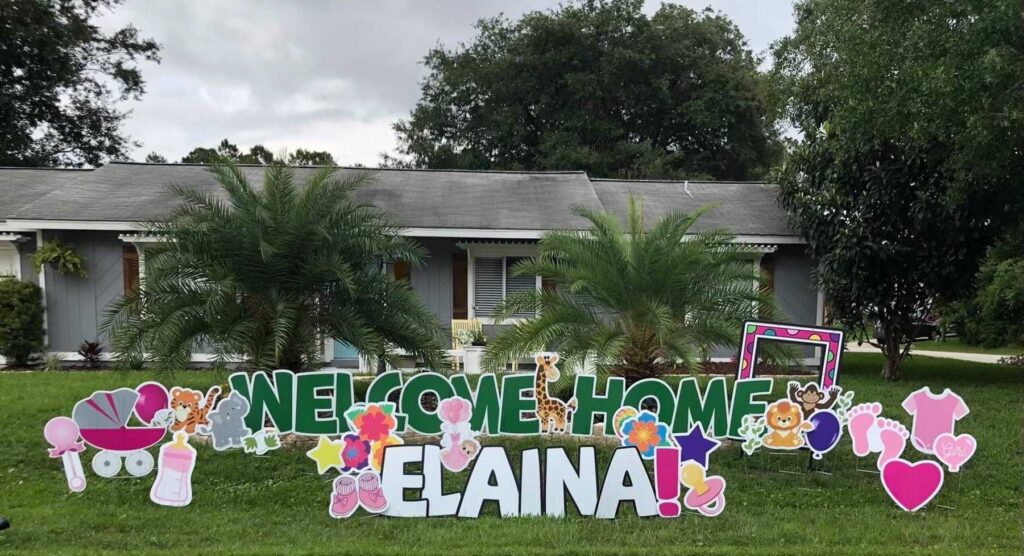 Yard deSIGNS' welcome home yard signs are the key to setting the tone of the party! We can create custom welcome home yard signs, military, air force welcome home yard signs, and any other occasion you want to celebrate.
When you're searching for welcome home yard sign rentals, Yard deSIGNS is the team to choose. We provide customized yard signs, and there are endless possibilities when it comes to design and the welcome home occasion. 
Are you welcoming home a new baby? Or are you celebrating an adoption? Our welcome home yard signs are the perfect way to shower the growing family with love but not overwhelming the family with decorations in the home or too many people visiting all at once. So wish them congratulations in a big way with our welcome home yard signs! 
We design, deliver and tear down. So, when it comes to celebrating your loved ones' homecoming, just visit our website to get started. 
Order a Cake
Cakes are not just for birthdays and weddings. Order a special cake for your loved one returning home!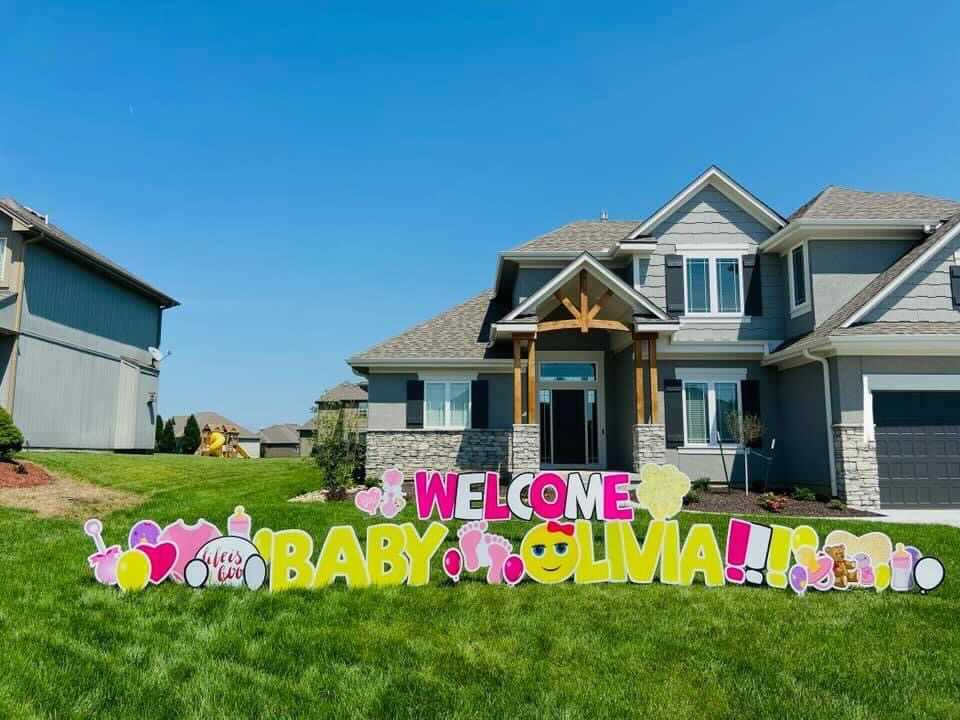 It will make the celebration that much more of a party. Maybe the guest of honor loves cookie cake or pie. Whatever their favorite sweet treat is, welcome them home with open arms and delicious dessert.
Go All Out With Decorations
Keep the decorations going after the welcome home yard sign, and go all out with a themed party as guests enter your home or venue. For example, if you're celebrating the return of a college student, consider decking out the venue with their school colors!
Another fun idea to welcome home a loved one who has been studying abroad is making the party U.S.A. themed. While studying abroad is a once-in-a-lifetime experience, the guest of honor most likely has missed their country! 
"Red, White, and Blue! We have missed you!"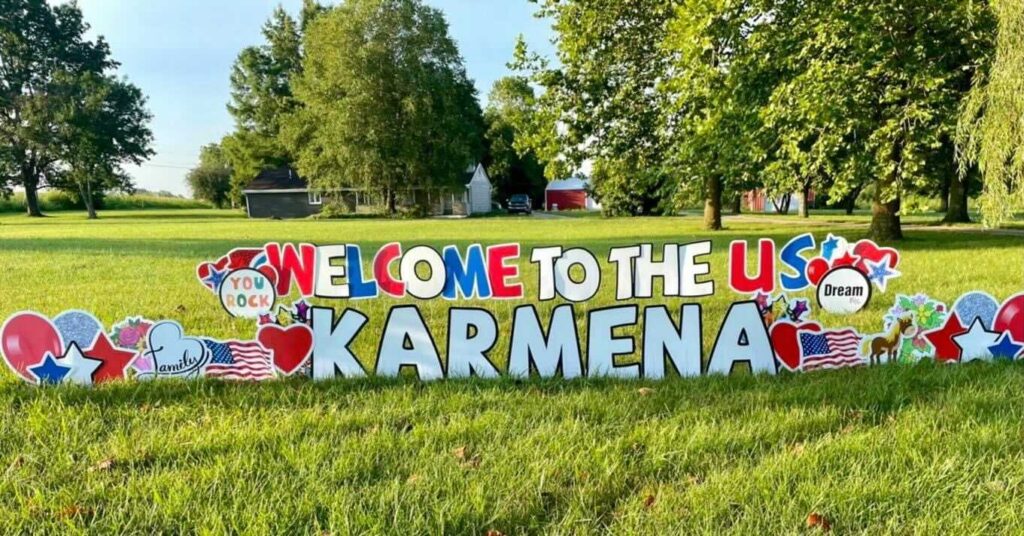 Dress To The Nines
Celebrating a military homecoming is a big deal. If you're celebrating the return of your significant other, you most likely want to look and feel your best when they first lay eyes on you. Consider dressing to the nines to make the occasion extra special! If you're throwing a party, guide the guests to also dress up, making the occasion that much more memorable. 
Plan a Special Day
Make your loved ones' homecoming celebration an entire day or weekend, filled with all of the activities they love to do! Whether it's visiting their favorite local park, going to their favorite team's sporting event, or spending the entire day with their loved ones and family, the celebration can be as long as you wish. 
Create a Special Playlist
Music evokes memory, and creating the perfect playlist catered to your loved one returning home, will make the occasion memorable and thoughtful. Setting the atmosphere for a wonderful, memorable homecoming is all about the details. A special playlist filled with their favorite tunes will do just that. 
Curating a playlist with songs from their childhood, songs that boost everyone's mood, and songs that take them back to their favorite memories with you and the people celebrating their return can take the homecoming party to the next level.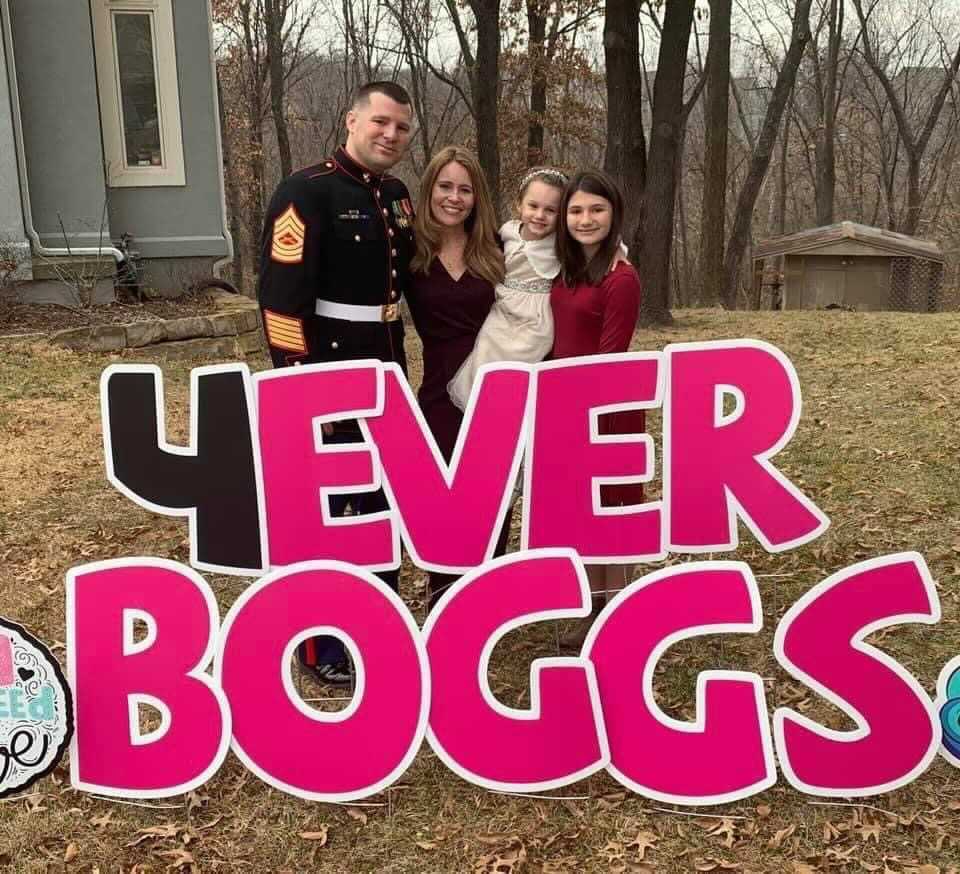 Lastly, On Welcome Home Yard Signs and Homecoming Celebrations
There is no better feeling than being able to hug the ones you love! As our world is recovering from the pandemic, we know the significance of reuniting our close friends and family. So celebrate being reunited in a big way! We hope the celebration is one to remember with our welcome home yard signs and other creative ways to celebrate homecomings. To learn more about Yard deSIGNS and to get started designing your customized yard sign, visit our website today!