Promoting your business is a vital part of owning a business, and often, it can be challenging to determine which marketing avenue to take. Social media ads, T.V. commercials, email marketing, product giveaways, and more are available in this day and age. When choosing which route to take, make sure you take cost and reach into account. Many marketing strategies are affordable but do not reach a broad target audience. On the other hand, several marketing strategies will reach a big audience, but only after spending a more significant chunk of change. 
In the article below, Yard deSIGNS dives into why our custom yard signs are excellent advertising tools for your small business. While Instagram and Facebook ads are great virtual advertising tools, and email campaigns are more popular than ever, promoting your business with yard signs is affordable, targets your local audience, increases brand awareness, and so much more. 
6 Reasons Why You Should Be Promoting Your Business with Yard Signs
1. Yard Signs Are Affordable
When creating your marketing and advertising strategies for your business, the cost is one of the main factors to consider. Video ads, commercials, and social media search ads can all start to add up. Yard Signs are affordable while also being efficient. Don't break the bank when it comes to advertising locally. Instead, find a Yard deSIGNS near you!
2. Promoting Your Business with Yard Signs Takes Little Work
Another factor to consider when choosing marketing routes to take is time. How much time will an email marketing campaign take? Research shows that over 50% of email marketers say it takes two weeks to create email marketing campaigns. Instead of spending days setting up an email campaign, visit the Yard deSIGNS website, quickly design your yard card, and let Yard deSIGNS do the rest!
We help you design, deliver, set up, and even tear down! An affordable, low-maintenance marketing strategy is one click away. 
3. Increase Brand Awareness Locally
Take your brand awareness to the next level with Yard deSIGNS. When it comes to a local business, there are numerous cases where the business is only using word of mouth strategies and a logo at a single location to boost its brand awareness. With the help of Yard deSIGNS, your brand can reach so many more potential customers locally. Simply choose a heavily trafficked location, and give Yard deSIGNS a call.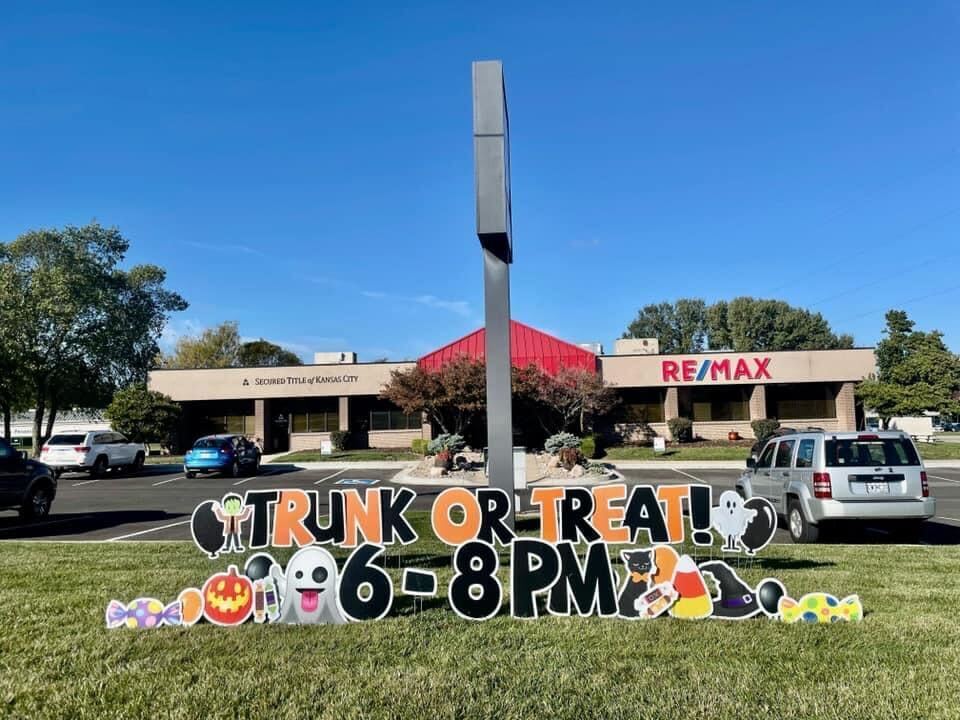 4. Follows the Well-Known 'Rule of Seven' Principle
Developed and created in the 1930s but still prevalent today, the 'Rule of Seven' principle is the idea that a prospective customer needs to hear the brand's message at least seven times before taking action. Promoting your business with Yard deSIGNS follows this tried and true marketing principle. Your local audience should drive by and see your yard sign at least seven times with strategic placement. Increased attention and exposure means increased sales, phone calls, and more. 
5. Doubles as the Successful 'Word of Mouth' Marketing Strategy
According to the experts, close to 75% of consumers declare that word of mouth is a crucial influence when making a decision to purchase a good or service. A yard sign in a neighbor's yard is essentially a physical positive, 5-star review. 
6. Yard Signs Target Your Local Audience
Investing in social media ads, paid Google ads, email campaigns, and other virtual marketing strategies may target a big audience in many different areas. However, if you want to target a local audience, yard signs are the way to go. Promoting your small business with yard signs targets your local audience in an authentic way, similar to convincing word-of-mouth recommendations.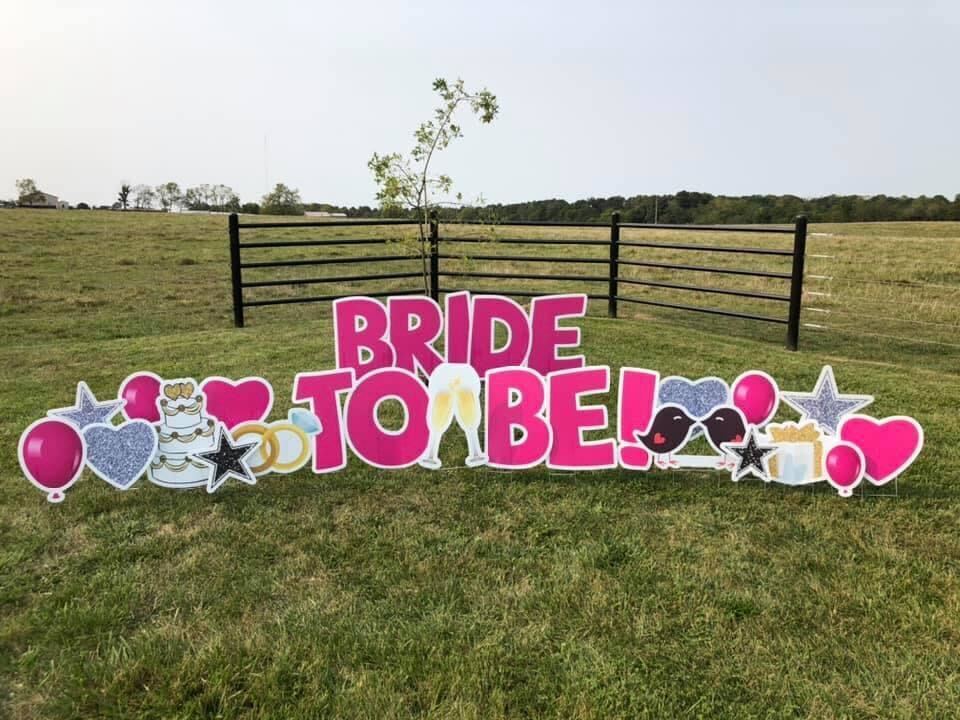 Examples of Yard Signs Promoting Businesses
Below are a few examples of how yard signs can help promote your business.
Real estate: Catch the attention of passersby and pedestrians with unique yard signs showcasing if a property is for sale, or if the realtor is hosting an "open house."
Promoting home services: After completing a home service like landscaping or professional cleaning, consider encouraging customers to place a yard sign with your logo and company name in their yard as a client endorsement.
Grand Opening: Use a customized yard sign to announce your grand opening. Yard deSIGNS can help you design an eye-catching announcement that is sure to raise brand awareness! 
Tips for a Successful Yard Sign
While yard signs may seem simple, you may be wondering how to create the most effective yard sign for your small business. Check out the tips below for creating a successful advertising yard sign! 
Our fonts are easy-to-read, bright, solid or patterns, and contrasting colors.

Short, sweet, and catchy text is best. 

Go big or go home! A more prominent sign will catch the attention of more passersby. 

Product placement is key, so placing your sign in highly trafficked areas is recommended. 

Include times and a call to action if possible. 

Make sure the design is uncluttered and clear to read. 

Work with a company with experience and knowledge, like Yard deSIGNS! We will help you design the most effective sign for promoting your business.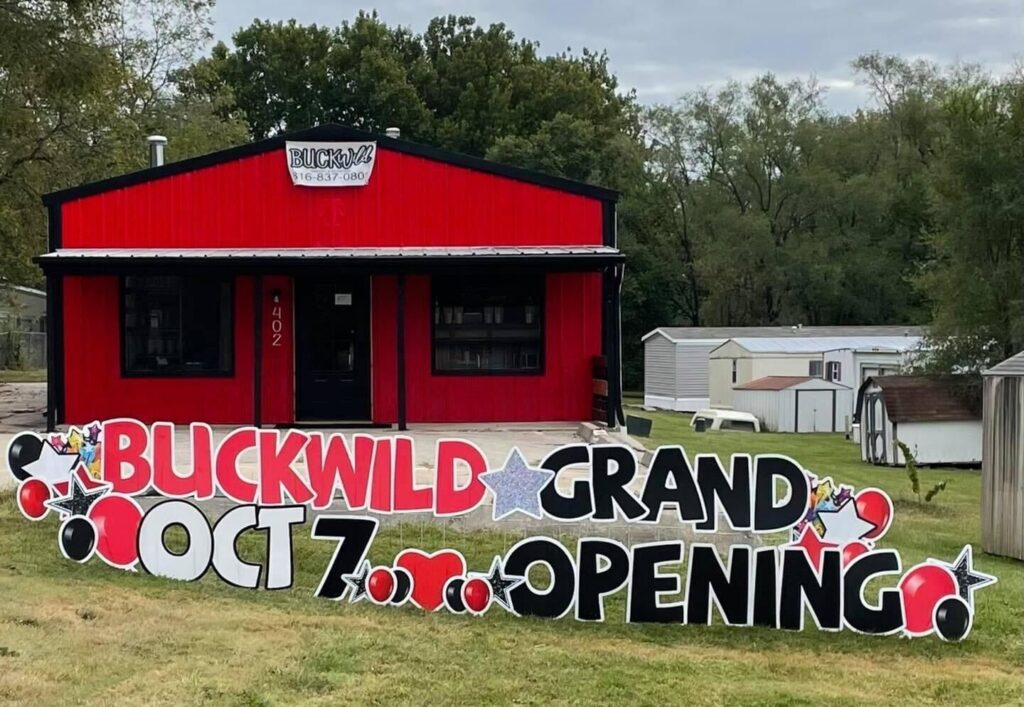 Last On Promoting Your Business with Yard deSIGNS
If you are looking for an effective, affordable, and fun way to promote your business, it's time to find a Yard deSIGNS near you. Yard cards are a great way to celebrate an event or special occasion. They are also an exceptional way to promote your business and to raise brand awareness to get your name out there for the community to see. 
Yard deSIGNS will help you design the perfect yard card for your business, and then we will set up and tear down. Quality yard signs are just a click away! So get started promoting your business today.