"Graduation is not the end, it is the beginning." – Orrin Hatch. 
Whether you are celebrating a middle school graduation, high school graduation, or a loved one graduating from grad school, celebrate their new beginning with unique graduation lawn signs, the grad's favorite foods, and so much more. In the following article, we give tips on throwing the best graduation celebration, including the do's and don'ts of throwing a party, our favorite graduation party themes, and so much more. Buckle in and get ready to celebrate!
Graduation Celebration Do's
DO set the party tone with graduation lawn signs
The perfect way to set the tone for a graduation party is to find graduation yard signs near me. Graduation lawn signs mark the party location and give special attention to the grad you're celebrating. If everyone cannot be there in person, yard signs are a fantastic way to decorate the yard for a socially distanced celebration. 
Yard deSIGNS deck out your yard with the best decorative yard signs in the game. The team designs, delivers, and tears down. You won't have to worry about a thing when it comes to graduation yard signs near me. All you have to do is contact Yard deSIGNS today! 
DO plan ahead
Graduation season is a busy time of year, so definitely plan ahead. If you are hosting a party at your home or getting reservations at a restaurant, we recommend scheduling at least one to two months in advance. Send out invitations at least two weeks ahead of time and maybe sooner if loved ones will need to travel.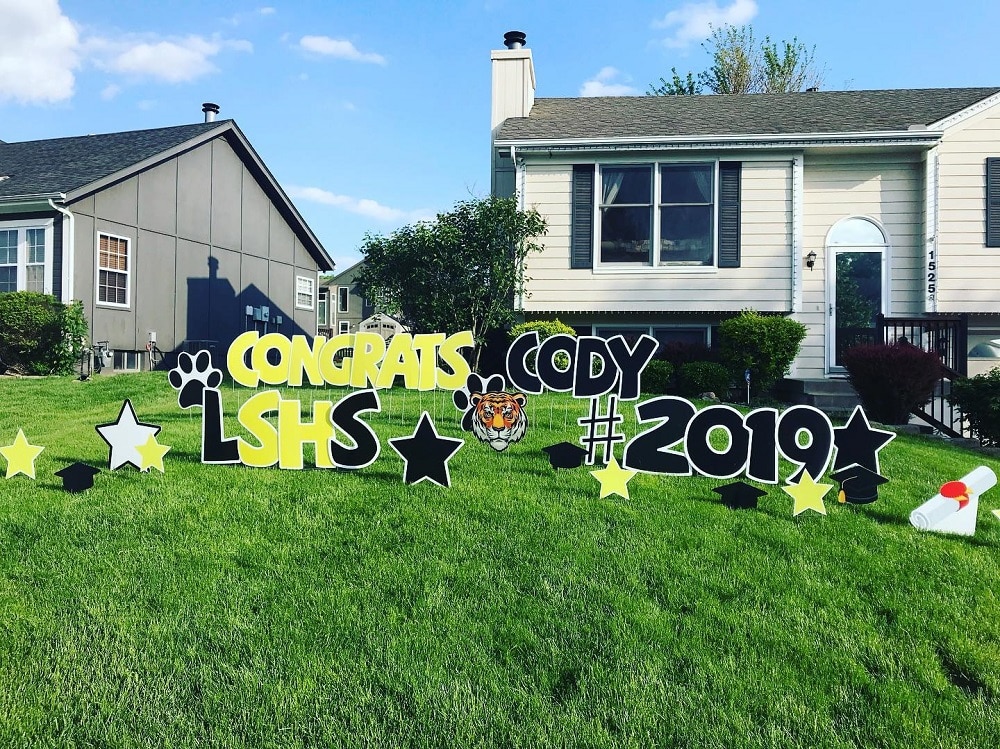 DO tell your neighbors
Often, we celebrate graduations at someone's home, so make sure you remember to tell the neighbors about the party. From a large crowd of people to limited parking spaces in the neighborhood, it is pertinent to let your neighbors know ahead of time about the graduation celebration. 
DO make a list
When you are planning a party, preparation is so important. Make a list of all the food, drinks, decorations, and other miscellaneous tasks you need to do. Some things to include on your graduation party checklist include:
Pick date, time, and venue

Hire a caterer or start preparing a menu

Make sure you have the appropriate amount of seating

If not, rent any tables and chairs you may need

Create a music playlist

Order decor

Contact Yard deSIGNS for

graduation yard sign rentals

Rent or order glassware, napkins, plates, and utensils

Charge camera along with any other technology you will use

Buy ice

Clean and prepare home and yard

Have Fun!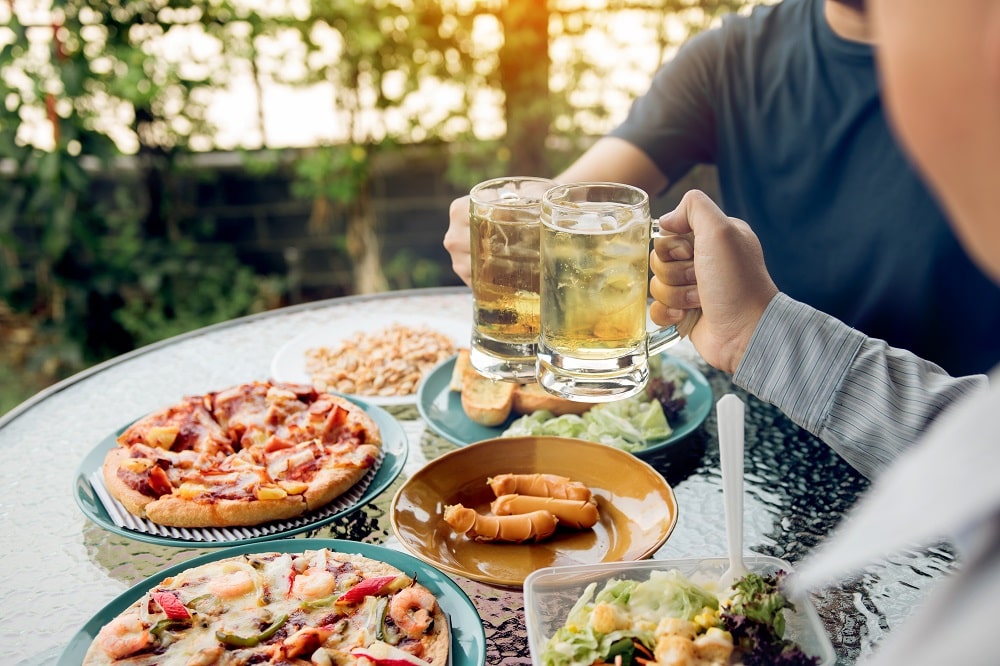 Graduation Celebration Don'ts
Don't worry about the food
If anything, we've learned after being a part of many celebrations, parties, and events is to hire a caterer or order food to be delivered. There is no reason to sweat in the kitchen for a large number of people while you could be enjoying the party with your loved ones. Make it easy on yourself and others. If you aren't in the position to hire a caterer, opt for an easy meal like a taco bar or sandwiches! 
Don't forget Thank you's
One of the most important things to remember regarding a graduation celebration is sending thank you notes out after. A Special note to guests thanking them is one of the first tasks to complete after the celebration. The longer you wait, the less likely you will get the tasks done. 
Don't forget to plan a game or activity
A graduation party is all about celebrating accomplishments and new beginnings! Whether it's you graduating or your loved one, have their favorite game on hand to bring out when it's time to keep the party going. Even if the game or activity does not get played during the party because everyone is socializing and having a great time, it is important to have some entertainment prepared on the side. Consider having backyard games available for guests to enjoy. Offering more than just food and drinks is the perfect way to keep guests entertained and happy.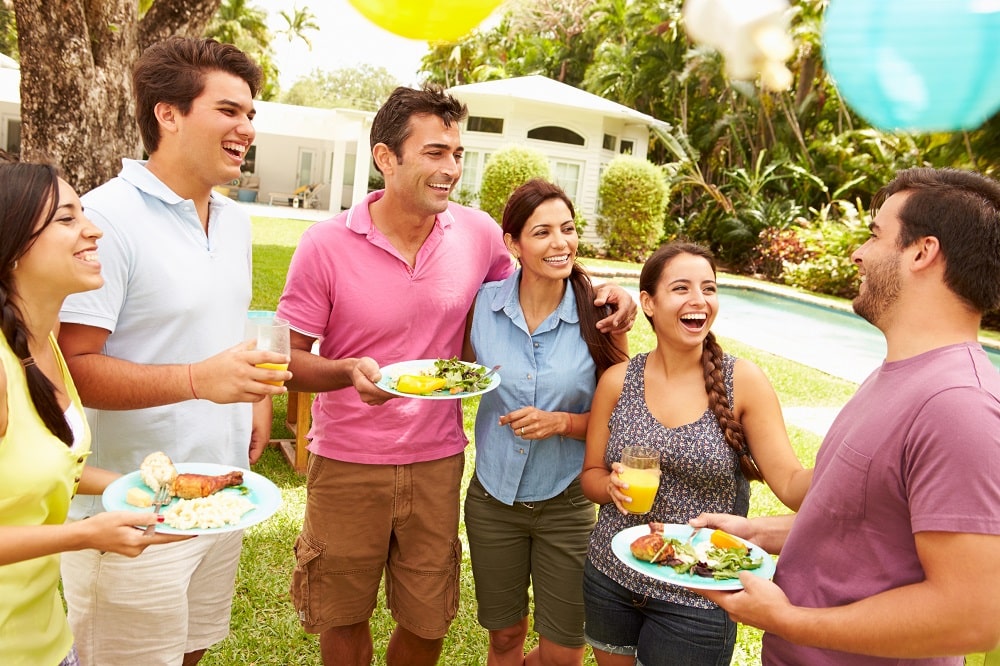 5 Best Graduation Party Themes
1. "Donut You Forget About Me" 
Who doesn't love donuts? We love a theme that incorporates food, and if the grad is a donut fan, this is the perfect party theme. 
2. Throw a Fiesta!
"Taco bout a great party theme!" Grab some sombreros and make some delicious tacos for your guests. For the adults, consider adding yummy craft margaritas to the drink menu.  The best part about this theme is a taco bar is one of the tastiest and most simple graduation party foods. 
3. Smart-Cookie Graduation Party
This theme is such a cute way to celebrate middle school graduations. It's also affordable and unique. Bake or order delicious cookies and celebrate the milestone with your family and friends!
4. "Your Future is Bright"
With bright colors and fun shades as party favors, this theme is a blast and great for high school graduations, and the guests will love it. Set the stage for the party with bright and colorful graduation lawn signs. Then, create a photo booth with over-sized sunglasses and more props to create memories that will last a lifetime. 
5. "The best thing about memories is making them."
Last but not least, throw a memory-themed graduation party for college graduations.  Graduations are not the ending, but throughout the years in school, many great memories are made. Print out pictures and create a party that celebrates the grad's favorite moments. 
We hope the above tips and themes help you throw the best graduation celebration of your dreams. Yard deSIGNS is here to elevate the party with our graduation lawn signs and excellent customer service. Whether you're throwing a backyard bash or celebrating from a distance, our lawn signs are a wonderful way to make the grad feel special. Contact us today!