If you're throwing a party for a birthday, retirement, or really, any occasion, this article is for you. Instead of heading to the store to buy decorations and party favors, why not try some of the DIY decoration ideas below? Consider DIY crafts to celebrate your loved ones! Or, consider letting Yard deSIGNS enhance your party with decorative yard signs. With the crafts below and the help of Yard deSIGNS, your party is in good hands. With just a few supplies and a little time, the following decoration ideas will spruce up your home or party venue.
11 DIY Decoration Ideas
Balloon Arch
A balloon arch is an excellent way to make an event special. While it may seem difficult, a simple balloon arch is easier than you might think. You will need scissors, balloons, glue gun, a blunt needle and fishing line, and hooks. If you want to spruce up the balloon arch with florals, grab some fresh flowers and foliage as well. 
Step 1: Blow up the balloons. We recommend blowing up the balloons in varying sizes to add dimension to your arch. 
Step 2: Tie the fishing line to the end of your needle in a traditional knot. 
Step 3: Next, thread your needle through the knot of your balloon. Be careful not to prick your finger. 
Step 4: Once all the balloons are threaded, then slide each of the balloons down the line. 
Step 5: Cut the end of the fishing line and tie a knot so the balloons stay where you want them. 
Step 6: Decide where you want your arch and put hooks or nails onto the wall where you plan to hang. 
Step 7: To fill in the empty spaces along the arch, use your glue gun to glue any smaller balloons, flowers, or foliage.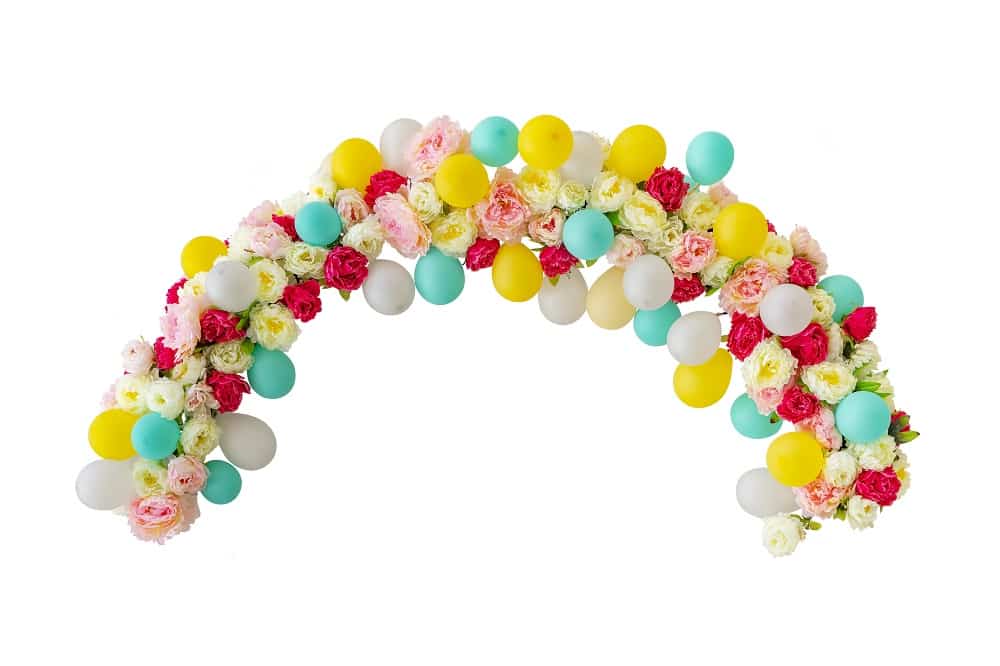 Tada! The balloon arch is the perfect way to enhance your party and also doubles as a photo op as well as decoration. 
Balloon Wall
Speaking of balloons, a balloon wall is another excellent DIY decoration idea that also doubles as a photo op area. The materials you will need are a glue gun, as many balloons as you want, a hand pump, a piece of foam board, and tape. 
Step 1: Inflate the balloons in all different sizes depending on the type of wall you want. If you want the wall to be organized and arranged in a square, keep the balloons the same size. 
Step 2: Attach your foam board to the wall using double-sided tape. 
Step 3: Start attaching your balloons by gluing the balloons right onto the foam board or gluing one at first, and then gluing the next onto the first balloon. 
In just 3 steps, your balloon wall will be completed! 
Streamer-Tied Balloons
The final balloon DIY decoration idea is simpler than the rest. To boost up the normal balloons, tie streamers at the bottom to add more depth and personality! Mix up the colors and textures to give party balloons a fun and festive twist.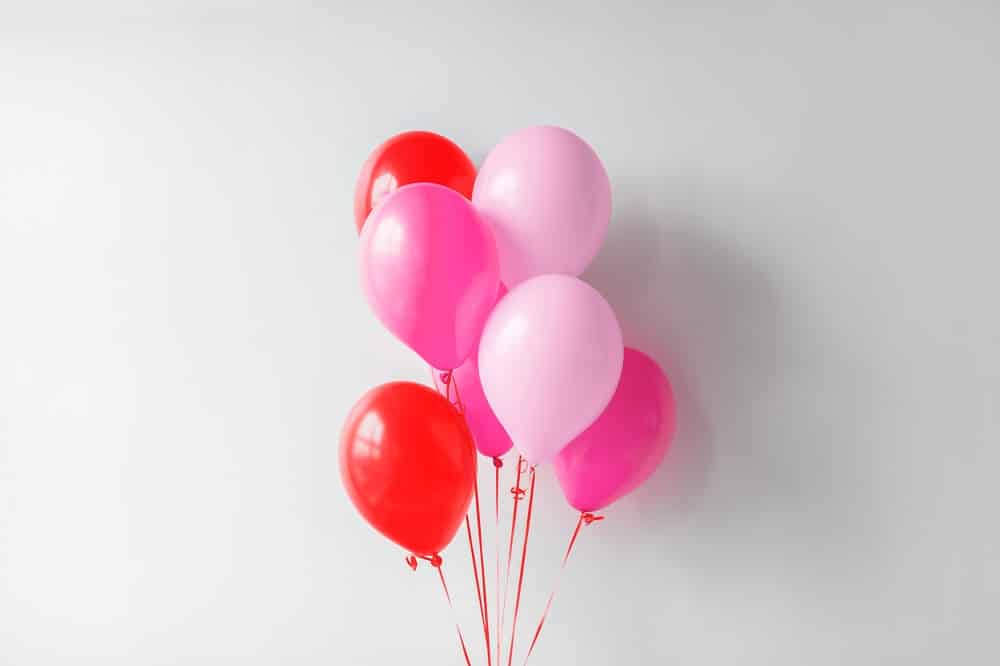 Painted Bottle Centerpieces
It's time to grab the paint and paintbrushes. Instead of a trip to a craft store or decoration store, utilize the things you already have around the house or things you would, otherwise, throw away. Wine bottles for instance are an excellent table centerpiece. Try painting different bottles you find and use those to put flowers or twinkle lights into! Painting bottles for centerpieces can even double as a craft to do during the party. 
Paper Flowers
Floral arrangements can get pricey, and sometimes it is hard to justify spending money on flowers that do not last a long time. For your next party, consider crafting paper flowers instead. Paper flowers are easy and inexpensive. Just grab lots of different colors and textures of paper and pick up some scissors. Recruit some help, and get started! There are many different tutorials online to make a variety of paper flowers.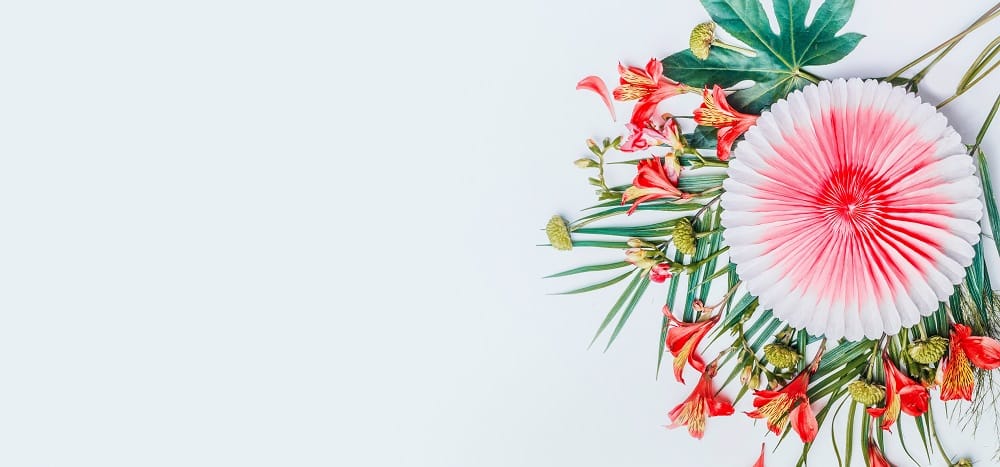 Paper Lanterns
Keep the paper handy because our next DIY party decoration idea is paper lanterns! Light up your party with paper lanterns. With scissors, paper, a stapler or tape, glue, and a pencil you will have lanterns crafted in no time. Follow instructions online and make sure to have shapes, patterned paper, glitter glue, and markers on hand to make the lanterns unique.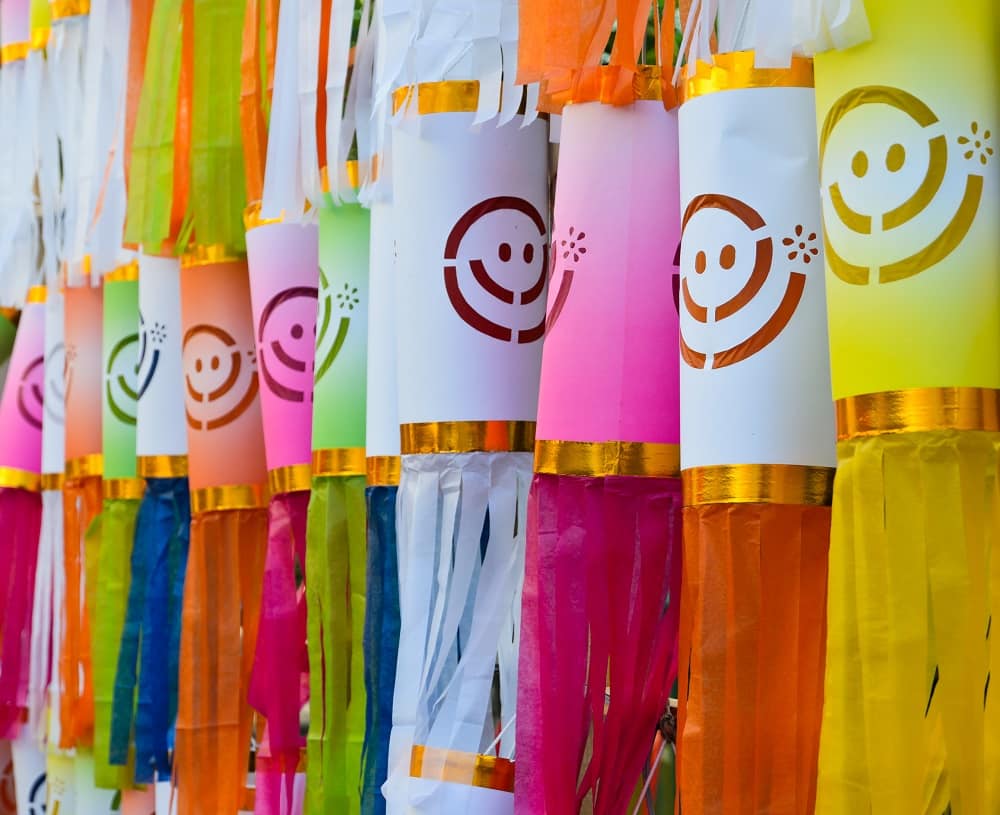 Cupcake Garland
Garland is a simple decoration to spruce up any room and any venue. Our favorite DIY garland involves three supplies: cupcake liners, scissors, and string. Find cute cupcake liners at any store and cut a small hold in the bottom of the liner. Next, grab your string and start threading the string through your liners. Then, hang the garland and spread out the cupcake liners evenly! All of a sudden, you've created a cute, unique, affordable garland to make the get-together or party that much more special.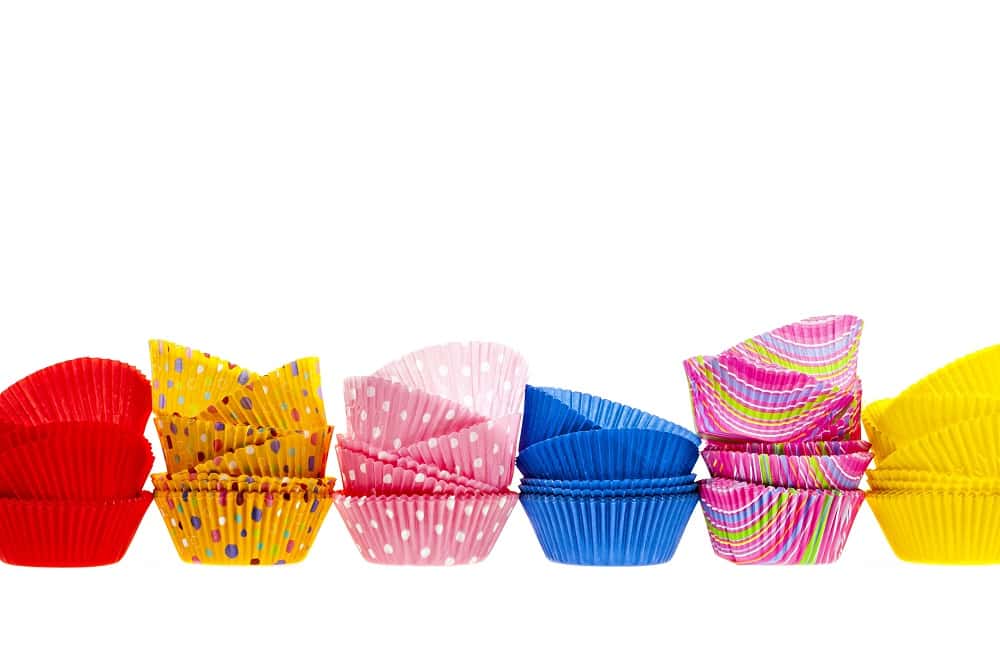 Crowns vs. Party Hats
If you're celebrating a birthday, party hats are usually a go-to decoration item and party favor. Have you ever considered party crowns instead of party hats? Craft crowns with sparkly construction paper. Even better, when all the party guests arrive, craft the party crowns together. Each guest can make their own crown and party away! 
DIY Photobooth
Whether it's a balloon wall or streamers, a DIY photobooth is one of the best ways to make memories that will last a lifetime. Put together a special spot where guests can gather and take fun photos. Find some props to put into a basket, and your guests are sure to enjoy capturing a few moments together!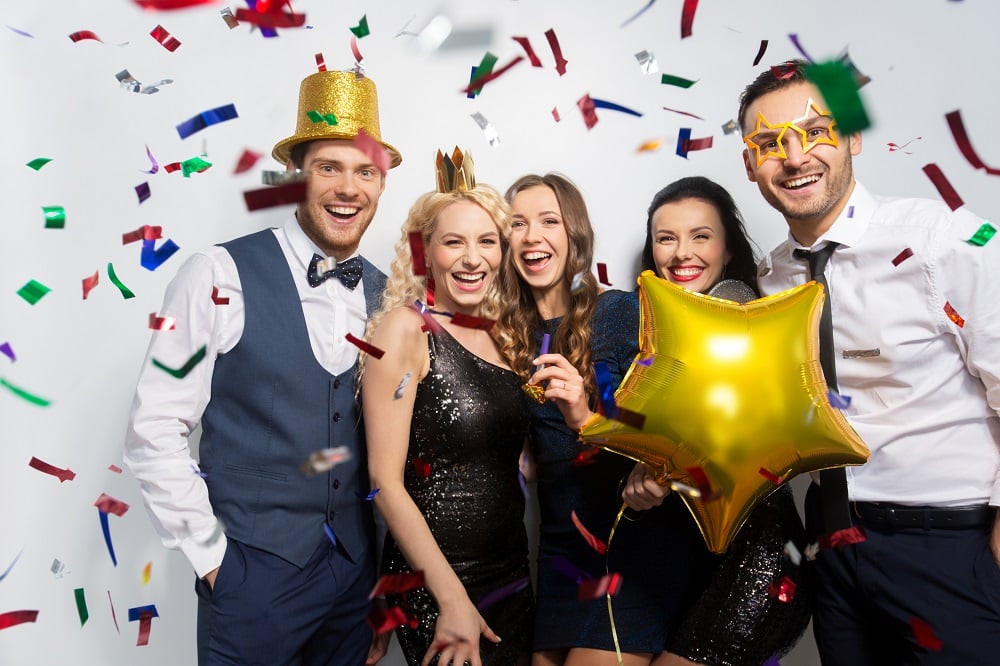 Twinkle Lights
Twinkle lights are our favorite way to make a party that takes place later in the night special and cozy. Whether it is a birthday bonfire or a patio dinner party at home, add twinkle lights around your landscaping to create a cozy, warm ambiance for your guests. 
Decorative Yard Signs
Last, but certainly not least, on our list of DIY decoration ideas is decorative yard signs. What better way to make your loved ones feel special than a big sign made with love for the entire neighborhood to see? Yard deSIGNS is the team to call if a decorative yard sign sounds like the perfect way to send love. Whether you're in need of a birthday yard sign rental or want to celebrate a loved ones anniversary, personalized decorative yard signs are worth every penny. Let our design team take over the DIY decor. We design, deliver, and remove. 
We hope the next party you throw, you take matters into your own hands and try one or more of the above DIY decoration ideas. If DIY isn't your thing, let Yard deSIGNS help. Contact us for the best decorative yard signs in the area! We can't wait to help you celebrate your loved ones.