Spring and summer bring the sunshine, the lake days, the grill-outs, and the happiest celebrations! From Mother's Day to Labor Day, Yard deSIGNS is here to help you celebrate all the parties and holidays in between. With a yard sign rental in the front yard and the grill and sparklers in the backyard, you are ready to celebrate! 
In the following article, we will dive into the holidays and celebrations for spring and summer. When you begin the party planning process, contact Yard deSIGNS to set up the best holiday yard sign rental. We deliver, design, and clean up! 
Spring and Summer Celebrations to Look Out For
Mother's Day
May 9th is right around the corner. Celebrate Mother's Day by putting a smile on your mom's face as soon as she steps outside! A yard sign rental is a perfect way to show your mom you appreciate her, and you love her. During the unprecedented times we live in, you may not be able to celebrate Mother's Day with your mom in person. Yard deSIGNS is the team to call to help you shower your mom with love and appreciation. Send your mom a virtual hug with a holiday yard sign rental. 
Along with a yard sign rental, a few other unique ideas to celebrate your loved one include:
Custom candle making –

Pour a Candle

and create your unique scent 

Brunch at her favorite restaurant or at a restaurant you've meant to try

Gardening and planting beautiful flowers 

A scenic walk and a picnic outside

Homemade lunch or dinner with all of her favorite foods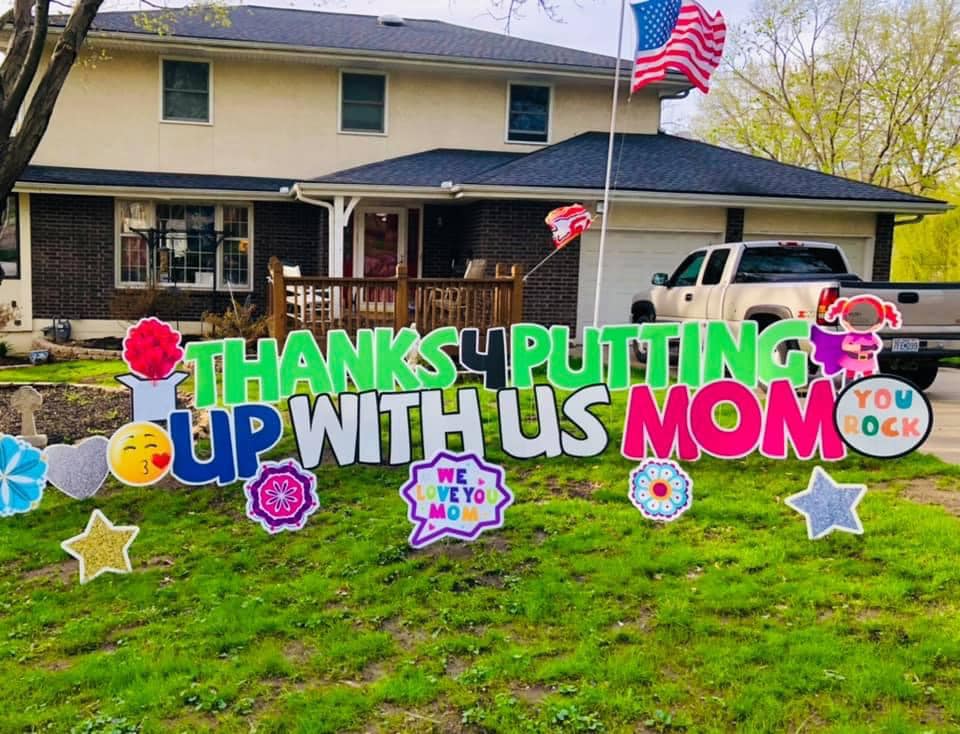 Graduation Parties
Spring is also the season of graduations! A yard sign rental is a perfect way to congratulate a grad and a good way to direct people to the right house for the party. Our yard signs are the best way to set the tone for the graduation party, and we love being a part of such a fun celebration. If you're in the graduation party planning mode, make sure to check out our graduation celebration do's and don'ts here. 
Memorial Day
After Mother's Day and all the graduation parties and ceremonies comes Memorial Day. On the last Monday of May, we observe Memorial Day, honoring the courageous men and women who passed away while serving in the U.S. military. To commemorate Memorial Day, people often visit cemeteries and memorials and place American flags by the graves of those who died serving our country. 
Independence Day
Independence Day, also known as the Fourth of July, is a celebration like no other. On July 4, 1776, the Continental Congress declared that the thirteen American colonies were no longer under the control of the British monarch. 
The thirteen American colonies were now free, united, and independent states. Two hundred forty-five years later, we are still celebrating our freedom and independence! July 4 is easily the most popular holiday in the summertime, and Yard deSIGNS is here to make your 4th of July party even more memorable than the last. 
Set the stage for the best backyard bash or lake day with a holiday yard sign rental in red, white, and blue! If you're celebrating Independence Day at home this year, we have put together a few ideas to make your party extra special. 
Have the ultimate backyard water bash! Put on your patriotic swimsuits and turn the sprinklers on, invest in a slip n' slide, and pull out the water guns!

Amp up your typical movie night by having a backyard movie set up with a projector, blankets, twinkle lights, and s'mores. Choose your favorite patriotic flick and enjoy! 

A backyard barbecue is always a good idea and about as American as it gets. Get the sparklers, burgers, and hot dogs ready!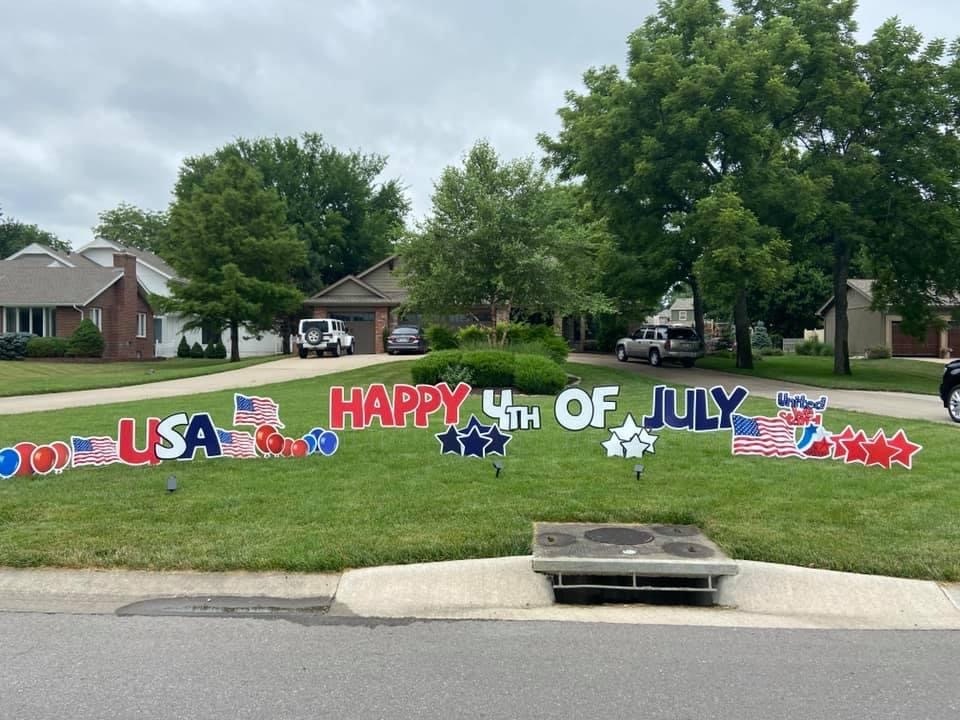 Labor Day
Labor Day is another important day in America's history where we pay tribute to the contributions and accomplishments of American workers. The labor movement created the holiday in the 19th century, and the day became an official holiday in 1894. Celebrating Labor Day means relaxation, a long weekend, and time with loved ones! Level up your Labor Day weekend with a fun yard sign rental from Yard deSIGNS and enjoy a highly-earned day off. 
Baby showers
Your spring and summer celebrations may include baby showers! Yard deSIGNS not only can help elevate your baby shower celebration, but a yard sign rental is a beautiful way to welcome new parents and the baby back home after the hospital. Get in touch with us today to order a custom sign!
Wedding Season
Last, but not least, spring and summer are often referred to as wedding seasons. With weddings come so many celebrations, parties, and get-togethers. In the last year, there has been more backyard, intimate weddings than ever before.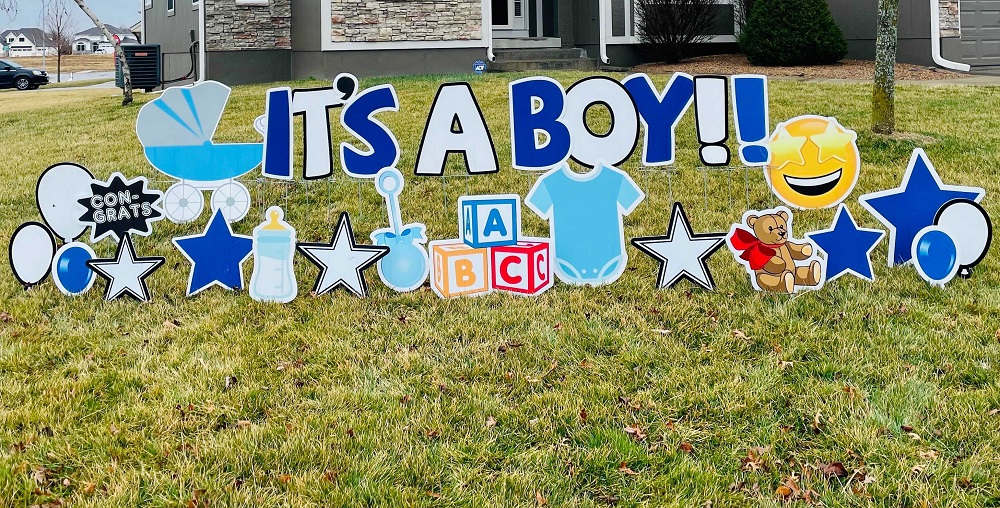 To make the bride and groom feel extra special, invest in a Congratulations yard sign rental in their wedding colors! Not only is there a ceremony and reception, but do not forget about bridal showers and bachelor/bachelorette parties as well! 
Bridal showers 
If you're throwing a loved one a bridal shower, check out a few essential tips below you will want to remember:
With every event or party, it is so crucial to make a

checklist

first and foremost. 

Send the invitations early, whether they are digital or via mail.

The DIY decor is the way to go! Call Yard deSIGNS today to order a custom yard sign rental. 
Bachelorette Parties
Whether it's a lake weekend or a couple of nights in Vegas, bachelor and bachelorette parties are such a fun way to celebrate the bride and groom! DIY decor, fun games, and quality times with loved ones is the perfect way to spend the weekend. 
Get ready to make many memories this spring and summer with your friends and family. Remember, the perfect way to celebrate from afar is with a yard sign rental. So, whether you're throwing a big backyard bash for the Fourth of July or welcoming your sister and her new baby home, we have a sign for you!