Bringing a child into the world is a miracle and to celebrate the miracle, Yard deSIGNS is here to share our favorite ways to say, "Welcome home baby!" From baby showers to their first birthdays, and so on and so forth, we deSIGN your yard for any and all occasions. Keep reading for more about our baby shower yard signs, ideas for welcoming a newborn home, and so much more. 
Baby Shower Yard Signs to Celebrate the Mama-To-Be
If you're planning a baby shower, consider baby shower yard signs to take the celebration to another level. We help you design, we deliver the sign right to you, we set up, and then we come and tear down when you are ready. 
Planning a baby shower is an exciting time. You are getting ready to welcome a little one into the family! Whether you're hosting the baby shower at your own house or you are renting a venue, one of the best ways to kick off the shower is to deck out the yard and landscaping with baby shower yard signs. 
Instead of signing a card, why not design the yard? Learn more about our yard sign rentals here.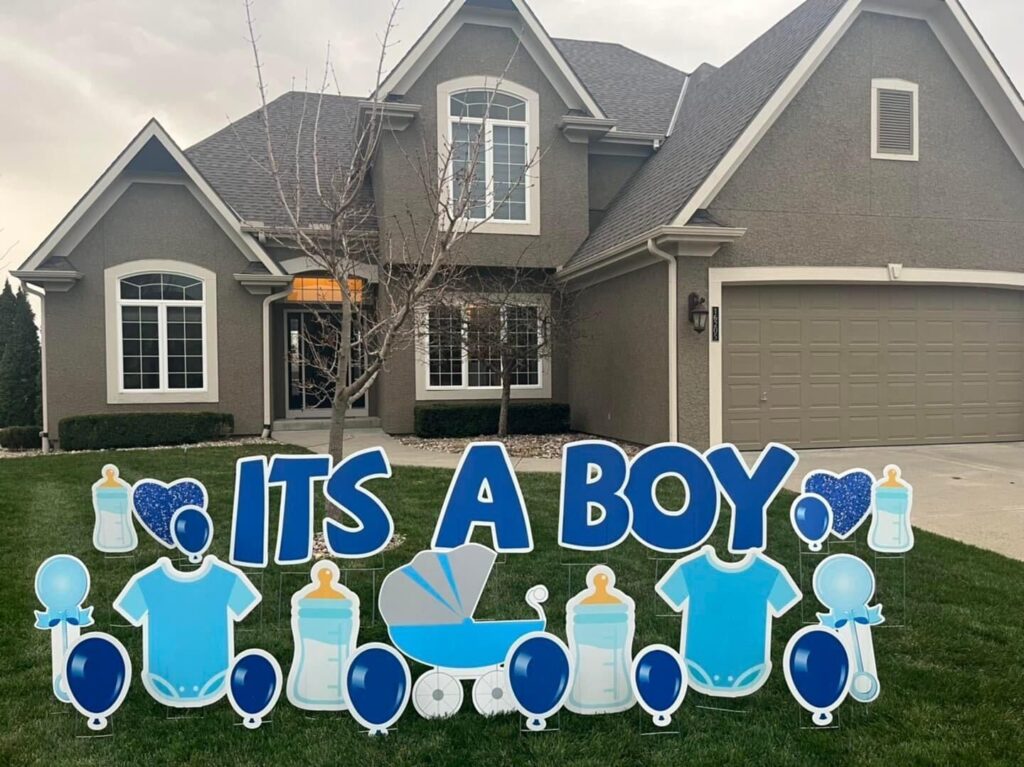 8 Thoughtful Ways to Welcome Home Baby
Make a Meal
Between bringing home a baby, getting accustomed to a new schedule, and trying to take care of the household, there is barely time to snack let alone make a meal. Consider making a meal to bring over to the new parents as they get settled in. Maybe a food delivery service like UberEats is an option in your area. 
If you are visiting the newborn baby and their family, don't visit empty-handed. Craft the couple's favorite comfort foods, homemade meals, etc., to help them get through the transition. Furthermore, consider setting up a meal train. Enlist the help of family and friends to ensure the couple is showered with love and food throughout the first few days or weeks of caring for the newborn. 
Pick Up, Clean, and Organize
Similar to cooking, it can oftentimes be difficult to find the time to pick up, clean, and organize the home while also caring for the new family member. Before the new parents arrive home and with their permission, of course, take the time to pick up, clean, and organize the house. Setting into a clean, organized home is much easier than trying to settle into a messy house. 
Prepare a Basket of Baby Essentials
Prepare a basket of baby essentials to drop off at the door after the family arrives home. The basket could include diapers, wipes, changing pad, crib sheet, swaddle blankets, noise machine, and washcloths. Take a look at the family's baby registry when preparing the basket to check if there are any essentials left on the list that you could add to the gift basket.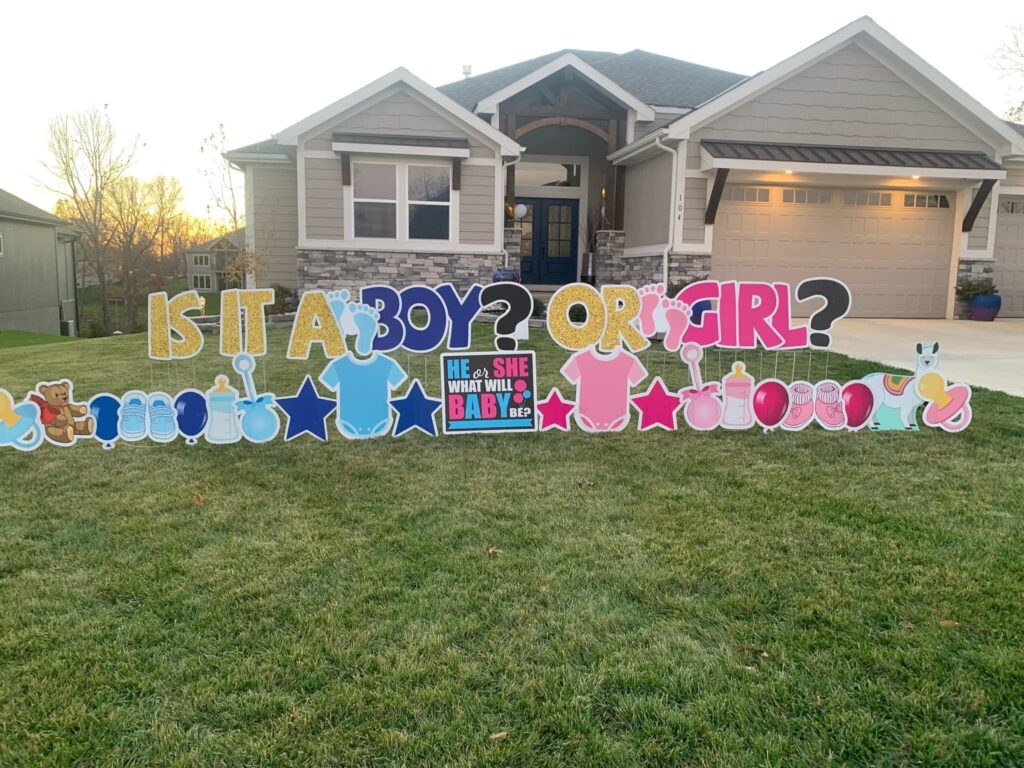 Take Care of Laundry
Another idea to help the new parents during the first few weeks is to take care of the laundry. Laundry is a chore that can pile up fast if you are not on top of it. Take the "load" off of the new parents' plate. This is perfect for friends and family who live close and want to help in a big way!
Breastfeeding Care Package for Mama
Breastfeeding takes a lot of time, especially in the beginning. Below is a list of items that breastfeeding moms will love.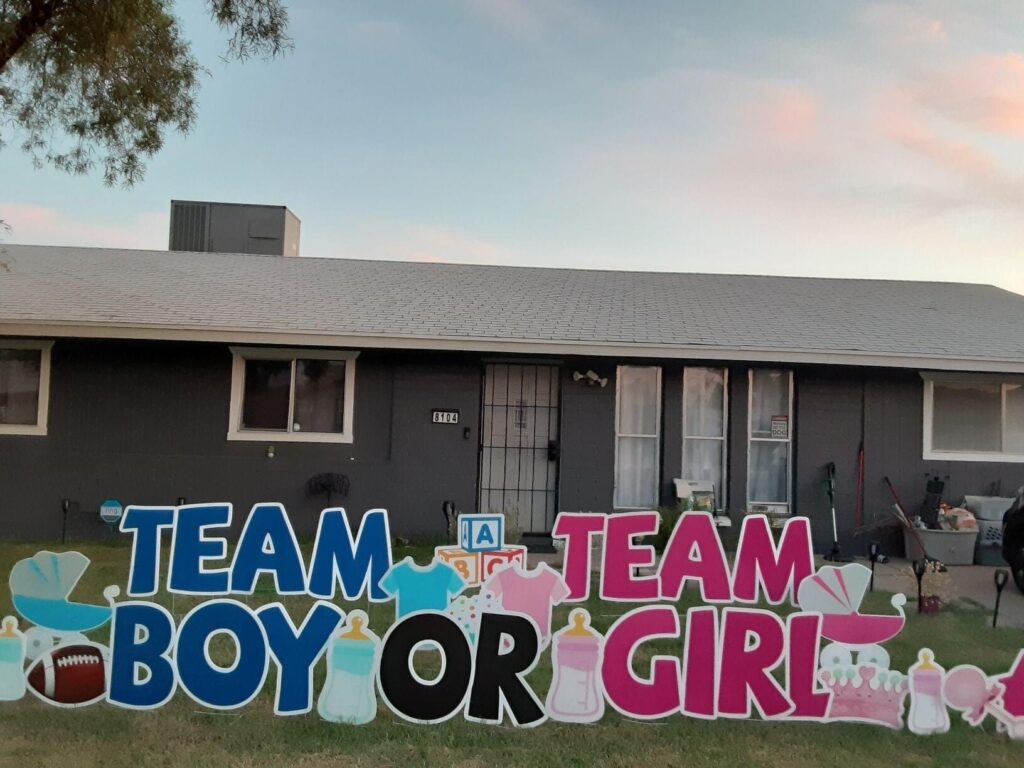 Stock the Pantry
A stocked pantry is a happy pantry. One of the most thoughtful ways to say not only welcome home baby but welcome home new parents is to stock the cupboards with nutritious snacks and refreshments. 
Custom Family Portrait
A custom family portrait is a sweet, thoughtful, and unique gift to send to the new family. Try to find an art style that matches their home decor, and make sure to include the family's names and dates of birth! 
Embroidered Baby Blanket
Speaking of personalized and custom gifts, consider an embroidered baby blanket to send to the new family. A baby blanket is the gift that keeps on giving. The new bundle of joy can snuggle the blanket while young and keep it forever if they want. Embroider the blanket with the newborn's name, date of birth, initials, etc.
Welcome Home Baby Yard Sign
Welcoming a new bundle of joy into the family is such an exciting, special occasion. Nothing says, "Welcome home baby," like a yard sign with a sweet message! If you are trying to figure out a way to say congratulations from afar, this is your sign to find a Yard deSIGNS near you. 
With locations all across the country, weather-proof designs, and excellent customer service, it's time to sign the yard! Oftentimes, parents wait awhile before having visitors meet their new family member. A welcome home baby yard sign is the perfect way to shower the new family with love as they start their new chapter. 
Welcome Home Baby – Sweet Message Ideas for the Yard Signs
Below are a few of our favorite message ideas for a Welcome Home Baby yard sign! 
Coolest New Parents in Town

A Brand New Miracle Lives Here

Congrats on Your Bundle of Joy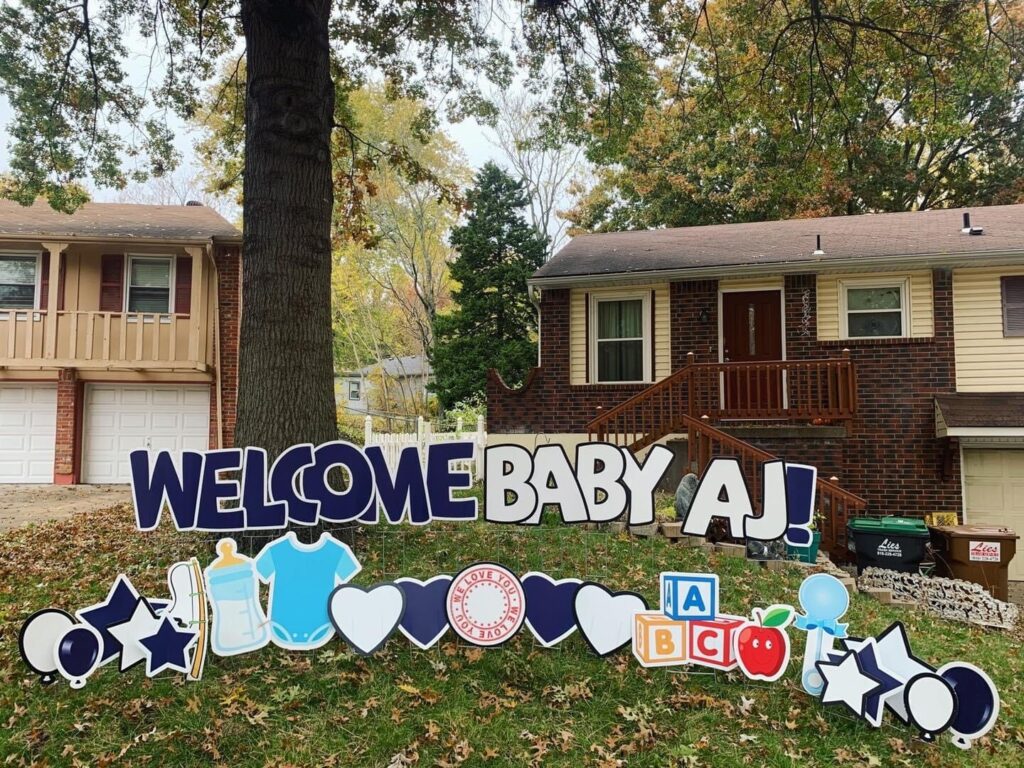 Lastly on Welcome Home Baby Yard Signs
So, when you're looking for ways to make a baby shower stand out or welcome home a new miracle, call Yard deSIGNS! Next time you say, "Welcome Home Baby," let us help! Go online, and order your deSIGN from one of the pre-deSIGNED packages or create a Just Because deSIGN. A Just Because deSIGN can be customizable, for any and all occasions. We deliver, we deSIGN, we remove.