Summer is almost here, and it's the perfect time to gather your friends and family for an unforgettable summer party! Whether you're hosting a pool party, BBQ, or just a simple get-together, it's important to make sure your guests have a great time. But where do you start with planning the perfect summer party? Fear not, because we've got you covered with our Summer Party Planning guide!
Summer Party Planning Guide
Summer parties are a fantastic time to chill with friends and family and just have fun. With the hustle and bustle of everyday life, it's nice to take a breather and just relax. Keep reading for our summer party planning tips.
Choose a Theme
First things first, choose a theme! A theme can bring your party to life and make it memorable. From a tropical luau or beach bash to a retro dinner, the possibilities are endless. Once you have a theme in mind, start planning your decorations. Balloons, streamers, and lights can instantly transform your outdoor space into a festive oasis.
Pick a Date and Time
Before planning your summer party, it's important to check your guests' schedules and choose a date and time that works for everyone. After all, the whole spirit and intent of having your party is to include your family and friends for a fun and memorable day or evening!
Decide on a Location
Whether you're planning a backyard BBQ or renting a venue, make sure you have enough space for your guests to hang out comfortably.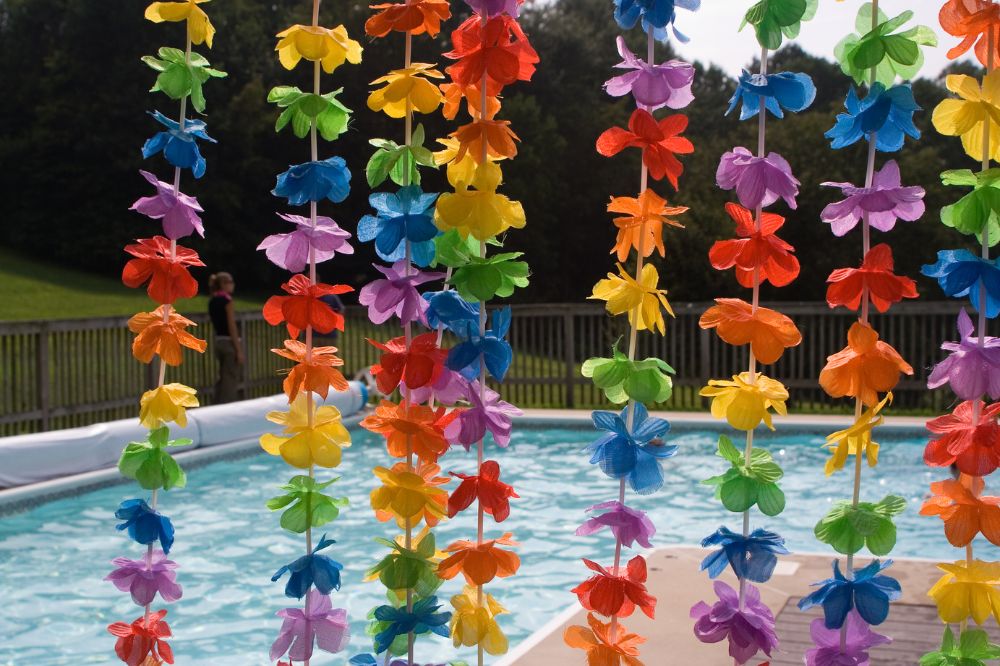 Plan Your Decorations
Decorations are an essential part of any party, as they set the mood and create a welcoming atmosphere. Here are some decoration ideas that will chill out and relax your guests:
Light strings

– String lights can instantly transform any outdoor space into a magical wonderland. Drape them around trees, hang them on the poles, or cover your patio to create a warm and inviting glow.

Tiki torches

– Tiki torches are a classic summer decoration that can add a tropical vibe to your party. Fill your torches with citronella oil to keep mosquitoes away and enhance the ambiance.

Flower arrangements

– Nothing says summer like fresh flowers! Create beautiful centerpieces by arranging a mix of colorful blooms in vases or mason jars.

Pool floats

– If you're hosting a pool party, consider providing fun pool floats for your guests to lounge on. From giant unicorns to flamingos, there are some great options to choose from that will add a playful touch to your party.

Party Signs

– If you're looking for something extra special,

Yard deSIGNS

has got you covered with our customizable yard signs. These signs are perfect for letting your guests know where the party is and can be personalized with any message you choose. With their bright colors and bold designs, they're sure to be a hit and add the perfect touch of festivity to your summer party.

Summer Party Food and Drink Choices
Next on the list are food and drinks! A summer party isn't complete without some refreshing beverages and yummy snacks. Keep it simple with finger foods, like chips and salsa or veggie platters. And don't forget the drinks! Try creating a signature cocktail or mocktail that matches your theme to really impress your guests.
Food Ideas
Food is one of the most important aspects of any party, especially during the summer when people are looking for refreshing and delicious treats. Here are some food ideas that are sure to please everyone:
Fruit skewers
These are easy to make and healthy too! Simply cut up some of your favorite fruits like strawberries, pineapples, and melons, and thread them onto skewers. Consider adding a drizzle of chocolate or honey for a sweet treat.
Ingredients:
One cup of pineapple chunks

One cup of watermelon chunks

One cup of strawberries

One cup of grapes

Four wooden skewers

1/4 cup of honey or chocolate
Directions:
Thread the fruit onto the skewers.

Place the skewers on a baking sheet and drizzle the honey over them.

Broil in the oven for 5 minutes or until the fruit is slightly caramelized.
Caprese salad skewers
This is a classic Italian salad that's perfect for the summer. Simply thread cherry tomatoes, fresh mozzarella, and basil leaves onto skewers, then drizzle with balsamic vinegar.
Ingredients:
One pint of cherry tomatoes

One pound of fresh mozzarella, cut into bite-size pieces

One bunch of fresh basil leaves

-1/4 cup of balsamic vinegar

Four wooden skewers
Directions:
Thread each skewer with two cherry tomatoes, two pieces of mozzarella, and one basil leaf.

Drizzle the skewers with balsamic vinegar before serving.
Grilled shrimp
Seafood is a popular summer food, and grilled shrimp is a perfect option for those looking for something light and flavorful. Simply marinate fresh shrimp in garlic, lemon juice, and olive oil, then grill them until they're pink and delicious.
Ingredients:
One pound of jumbo shrimp peeled and deveined

Two cloves of garlic, minced

Two tablespoons of olive oil

One tablespoon of lemon juice

-1/4 teaspoon of salt

-1/4 teaspoon of black pepper

Four wooden skewers
Directions:
In a small bowl, whisk together the garlic, olive oil, lemon juice, salt, and pepper.

Thread your shrimp on the skewers and brush with the marinade.

Grill the shrimp over high heat for 2-3 minutes per side or until they are pink and cooked through.

Themed Drinks for Kids
Ocean Water
This blue drink is perfect for a beach or pirate-themed party.
Ingredients:
Two cups of lemon-lime soda

One tablespoon of blue food coloring

Two tablespoons of coconut syrup

Ice
Directions:
In a pitcher, mix together the soda, blue food coloring, and coconut syrup.

Add ice and serve in cups garnished with a cocktail umbrella.
Pink Lemonade
This refreshing drink is perfect for a summer picnic or garden party.
Ingredients:
Two cups of freshly squeezed lemon juice

One cup of sugar

Five cups of water

One cup of cranberry juice

Ice
Directions:
In a large pitcher, mix together the lemon juice, sugar, and water.

Stir in the cranberry juice.

Add ice and serve in glasses garnished with a lemon slice.
Themed Drinks for Adults
Margarita Sangria
This twist on two classic drinks is perfect for a fiesta-themed party.
Ingredients:
One bottle of white wine

One cup of tequila

1/2 cup of lime juice

1/2 cup of orange juice

1/4 cup of agave syrup

One lime, sliced

One orange, sliced

One cup of strawberries, sliced
Directions:
In a large pitcher, mix together the wine, tequila, orange juice, lime juice, and agave syrup.

Add the fruit slices and give it a quick stir.

Refrigerate until ready to serve.
Pineapple Mojito
This tropical drink is perfect for a luau-themed party.
Ingredients:
One cup of fresh pineapple chunks

1/4 cup of fresh mint leaves

1/2 cup of white rum

1/4 cup of lime juice

1/4 cup of simple syrup

Club soda

Ice

Pineapple wedges and mint sprigs for garnish
Directions:
Muddle the pineapple and mint in a cocktail shaker.

Add rum, simple syrup, and lime juice.

Shake all ingredients well and strain into glasses filled with ice.

Top your drinks with club soda and garnish them with pineapple wedges and mint sprigs.
Set the Mood for Your Summer Party
Now it's time to set the mood with some music. Start by creating a playlist that suits your theme and keep the party going all night long. You could even hire a DJ or live band if you want to take your party to the next level.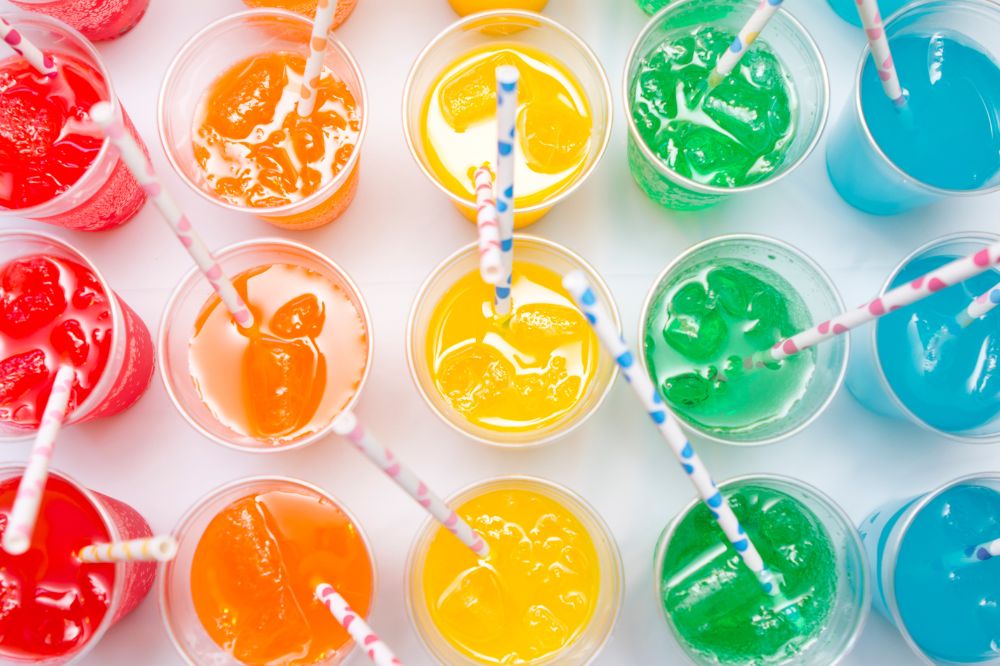 Set up Activities
Lawn games like cornhole or volleyball can keep guests entertained and engaged throughout the party. Also, consider adding a photo station to your summer party as a fun and easy way to capture lasting memories of you and your guests. By setting up a designated area with props and backdrops, you can encourage everyone to take silly or posed photos throughout the party. This can be as simple as setting up a selfie station with a colorful backdrop and some fun props like sunglasses or hats. Whatever you choose, your guests will love having a way to capture the fun and excitement of your summer party.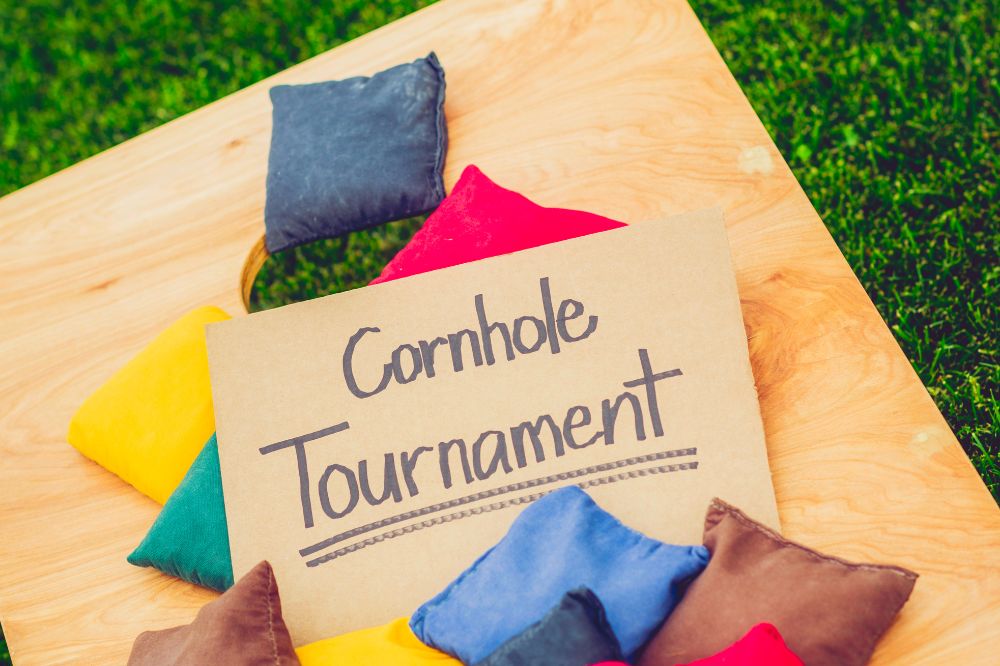 Send out invitations
Whether through email or good old-fashioned snail mail, make sure your guests know all the details of your upcoming party. It's a good idea to send your invitations at least 4 weeks in advance.
Summer Party Vibes
Last but not least, remember your guests' comfort. Make sure you provide enough seating and shade for everyone to relax and enjoy the party. Consider setting up a designated area for games or activities to keep everyone engaged and having fun.
Have fun!
Remember, the most important part of any party is having a great time with your friends and loved ones. So make sure you give yourself time to relax and enjoy the summer party season!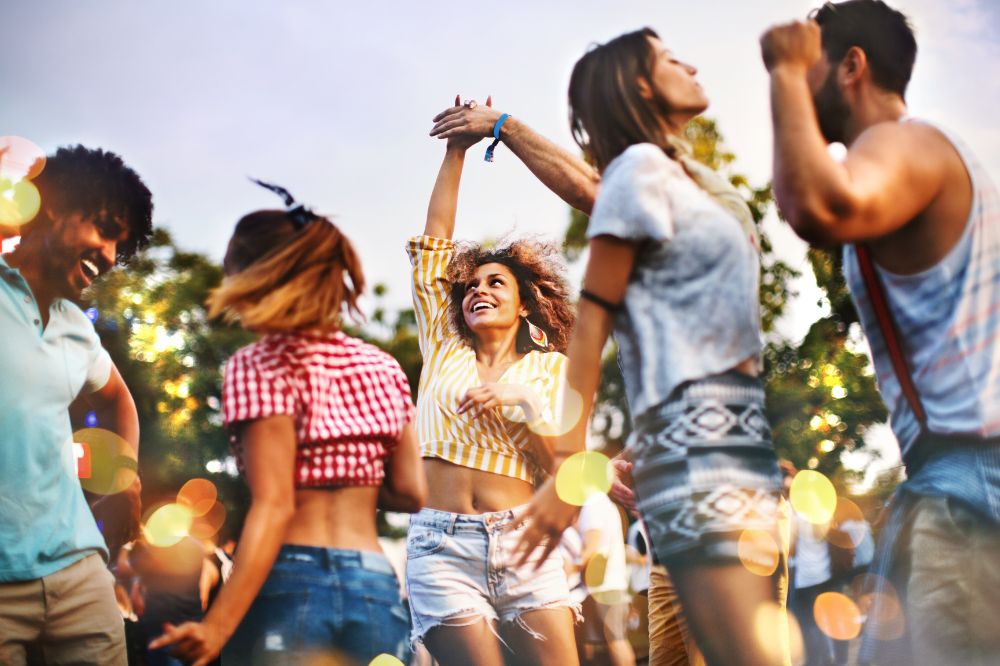 Kick Your Summer Party into Gear!
So there you have it, folks! Our Summer Party Planning guide to creating an unforgettable party. Planning a summer party doesn't have to be stressful. With the right food and decorations, you can create a chill and relaxed atmosphere that will be perfect for people of all ages. With the above tips, you'll be well on your way to hosting a fantastic summer party your guests will be talking about for many summers to come. Yard deSIGNS would love to be part of your celebration with fun a yard sign rental that points the way to the party with your own custom message for your guests!  If you're ready to get started, visit our website to start customizing your sign today! Cheers to a great summer party season!