School is almost back in session, and Yard deSIGNS is here to help welcome students, teachers, and the rest of the community back to the school with open arms and welcome back yard signs. It's the time of the year when backpacks are filled with fresh school supplies, and kids are anxious to see their peers! This year is especially exciting after the Covid-19 pandemic, and we are here to encourage everyone to celebrate accordingly. Keep reading for our tips on throwing the best back-to-school celebrations. 
Benefits of a Back to School Celebration
Heading back to school can be intimidating and scary for some. Throwing a back-to-school celebration is a way to start the school year off on a positive note. A new routine, unfamiliar surroundings, and change can all lead to kids feeling anxious and nervous. However, with a back-to-school party, kids can turn the nervousness around into excitement! 
Not just from a parent's point of view, but from an administrator's perspective, a back-to-school celebration is the perfect way to welcome back teachers and other administrators. In addition, a get-together before the school year starts is a wonderful way to introduce new teachers and make them feel comfortable with the rest of the staff. Not to mention, a welcome back celebration is where the entire staff can create goals together for the new year!
Welcome back parties aren't just for elementary school and high school. If you're headed to college or even grad school, celebrate the return of in-person classes and being able to be back on campus all together with an epic back-to-school celebration!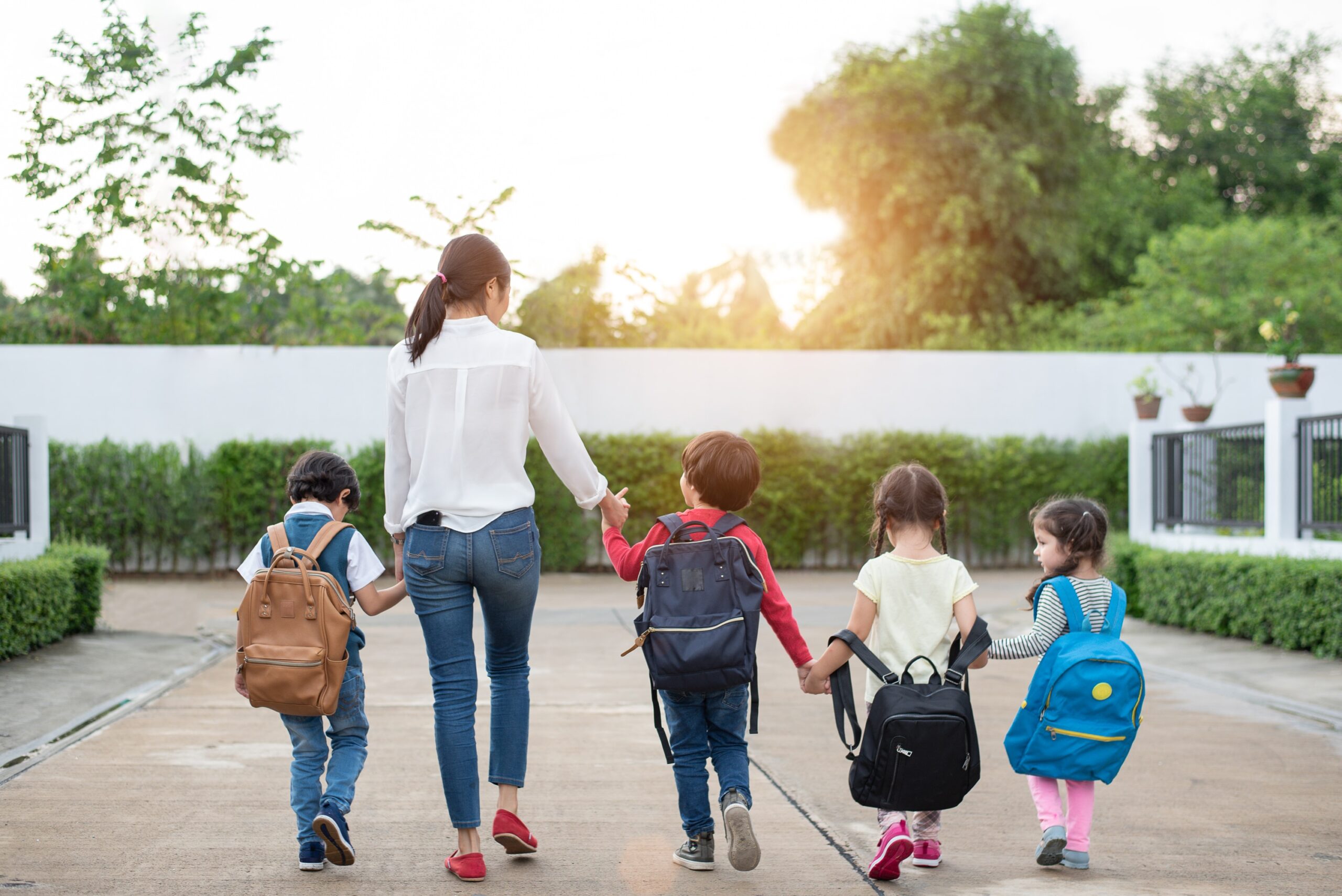 Back to School Party Ideas
Get ready to kick off the school year right with the top back-to-school party ideas below, including welcome back yard signs from Yard deSIGNS. 
Back to School Photobooth
A back-to-school photo booth is a perfect way to start creating memories before the school year even begins. Grab some props and school memorabilia to make the photo booth one-of-a-kind. 

Back to School Book Exchange Party
If your child loves to read, a back-to-school book exchange party is an excellent opportunity for them to meet other peers who also love to read! For college students, a back-to-school book exchange party is a perfect way to save money as well. Textbooks can be expensive, so starting the year off with a book exchange party can save money and be a reason to congregate and meet new people! A book exchange party is a win-win. 
Back to School Breakfast
A back-to-school breakfast is an awesome way to celebrate the start of a new school year from kids to adults. A back-to-school breakfast starts early, just like the school day, and with coffee, donuts, and other breakfast delicacies, everyone can socialize. If you're an administrator, a back-to-school breakfast is ideal for introducing the new teachers and setting goals for the upcoming year. 
Back to School Superhero Party and Welcome Back Yard Signs
Like we mentioned earlier, many kids may be nervous about starting the new school year. So throw a welcome back-to-school party, superhero-themed, for your kids. A superhero party is sure to give them superhero strength to get through the school year and the Yard deSIGNs teams have some fantastic superhero signs to include in your back to school yard card!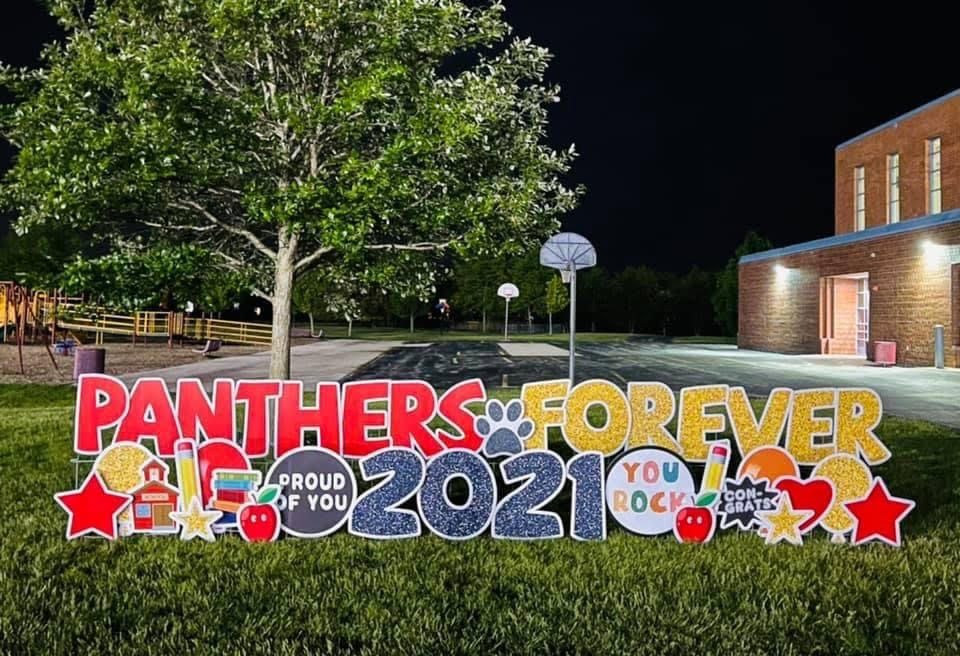 Back to School Pizza and Ice Cream Party
Nothing says comfort and fun like a pizza and ice cream party. So let your kids pig out before they start back to school! Invite future peers over and set up a backyard party with pizzas, an ice cream sundae bar, and yard games. To make the party even more special, purchase a welcome back to school yard sign from Yard deSIGNS. Learn more below! 
Welcome Back Yard Signs
Welcome back yard cards are the perfect way to set the tone for the new school year. Cards for the yard are here to stay after the pandemic. So whether you hire our team to set up the sign in the school's front yard, at the corner where the buses turn in, or around the neighborhood, the entire community will share the feeling of excitement as a new chapter begins! 
Customize your welcome back lawn sign with school colors, the year, and so much more at Yard deSIGNS. We help you design your custom card, deliver right to the location of your choice, and tear down and pick up.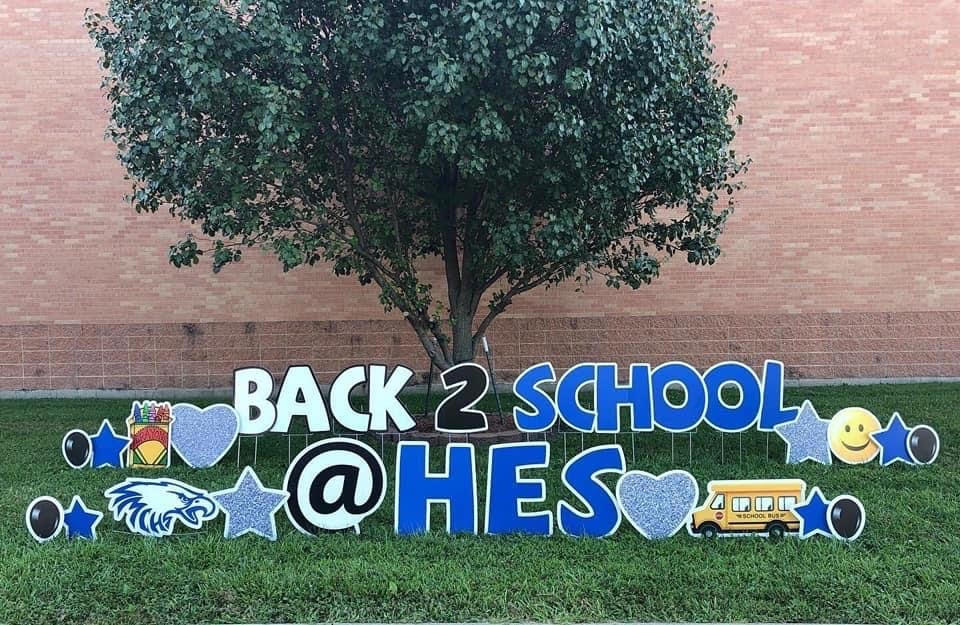 Back to School Party for a Cause
Nothing starts the year off better than a back-to-school party for a cause. So one of our favorite ideas for administrators and teachers is to throw a back-to-school party where attendees bring school supplies to donate to kids for the upcoming school year. 
Back to School Game Time
Last but not least, start the school year with lots of school spirit! Many teams have scrimmages before the fall sports seasons begin, and the perfect way to show school spirit and to celebrate going back to school is by going with a group of friends and future friends to a scrimmage. 
Final Notes on Welcome Back Yard Signs for School Celebrations
Whether you're celebrating your child starting kindergarten, you're a teacher headed back to the classroom, or you are an administrator welcoming back your staff, setting your best foot forward is of the utmost importance. Yard deSIGNS hopes the above party themes inspire you for a welcome back party to calm the nerves, set the right tone, and show school spirit.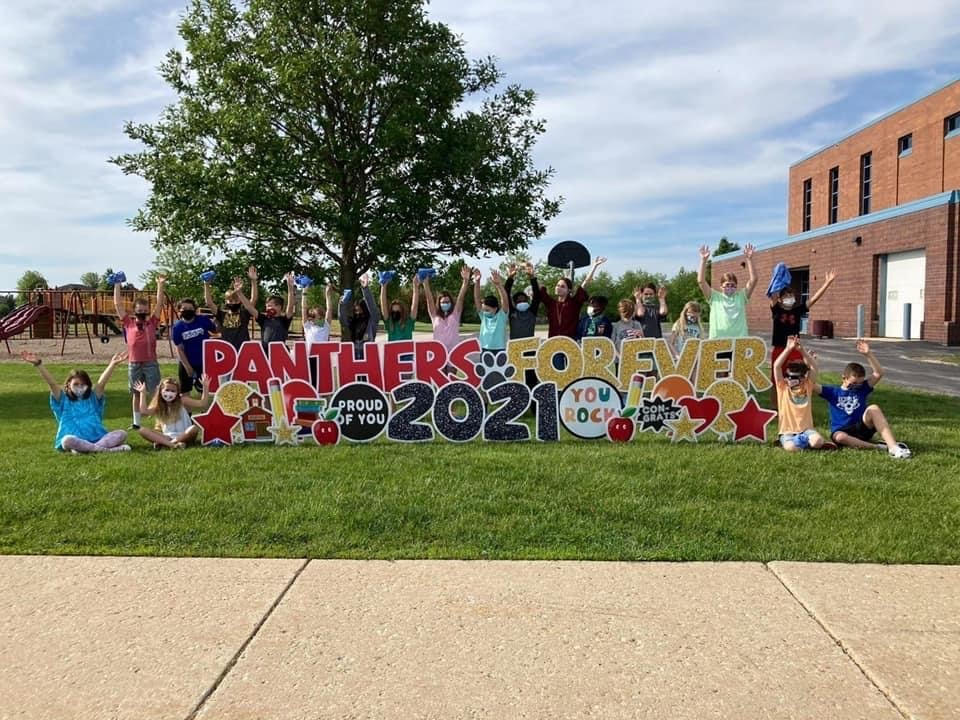 Yard deSIGNS is the team to call to make a party special, fun, and memorable. Our mission is to make the community smile. So order your custom welcome back yard signs today!