Happy Birthday! Birthdays, especially one that is a milestone birthday, are truly special days of the year for everyone. After all, it marks the date you were born, and that day is special! No matter what age you are turning, your birthday is a day worth celebrating. So, what is a milestone birthday, and why does everyone place extra importance on those days? Simply put, landmark birthdays are ages that mark a significant time in life when we go from one stage to another or one decade in age to another. These special dates in our lives are meant to be joyfully celebrated.
In this article, we will talk about the different milestones in life, ideas to celebrate them, and why they are important. So keep reading for ideas on your next celebration, and if you are celebrating an upcoming birthday, whether it is a milestone or not, don't forget to order your birthday yard sign from the Yard deSIGNS!  
Traditional Milestone Birthdays
Traditionally, as young people are growing from birth to adulthood, milestone birthdays include your first birthday, 16th birthday, 18th birthday, and 21st birthday. These are all big days! After that, milestone birthdays are every decade. 
Baby's First Birthday!
Your first birthday is not one you will remember, but it is one your family will remember. This is a day when your parents can celebrate your first year of life and all the first moments they had with you. Your first smile or laugh, the first time you could sit up on your own or your first tooth, and when you started crawling or walking are all fond memories. As a parent, these moments are remembered with fondness and amazement at how quickly time passes. In a blink of an eye, you were born, and then you were one! 
First birthdays are the start of your birthday celebrations. This is the first year of celebration to mark the day of your birth. First birthdays are often celebrated with a gathering of friends and family. For some youngsters, this is the age they get their first bite of cake or ice cream. In the United States, one fun tradition is, of course, the baby's 1st smash cake. We let our little ones dig in and enjoy all the sugary goodness while snapping photos and videos. The first birthday is such a special day!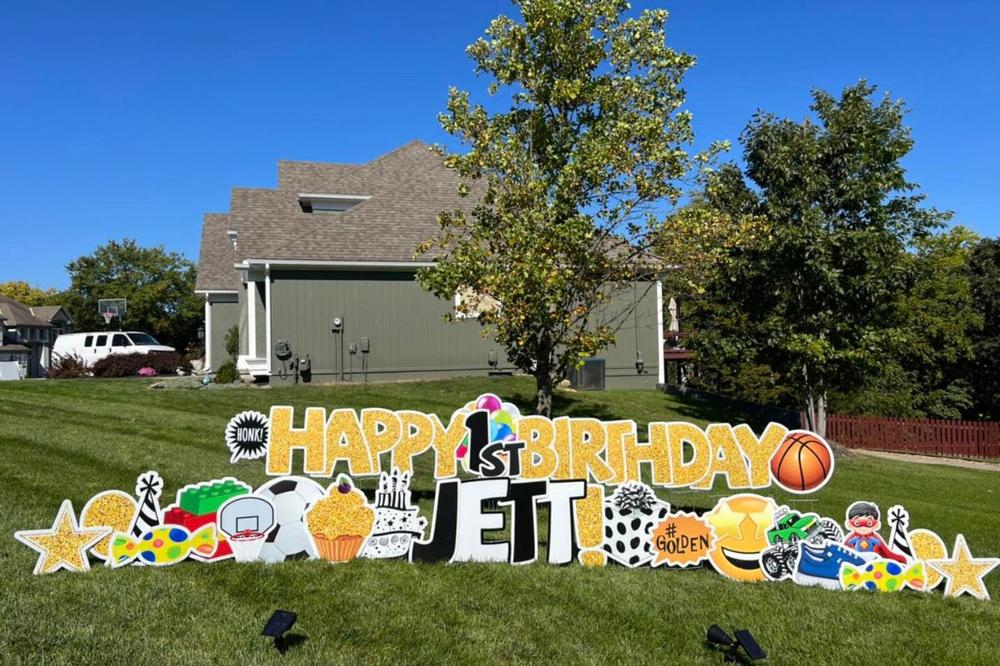 Sweet Sixteen!
Sweet sixteen! What a special day and the second milestone birthday of your life! Not only does it mark your sixteenth year of life, but it also brings new privileges like being able to get your driver's license, and in some families, this is usually the year you get to start dating. This birthday is an exciting time in a young person's life. For parents, this birthday marks the beginning of becoming a young woman or man. It is an exciting, and maybe a bit scary, time for parents. After all, you will always be your parent's baby, regardless of age. Sixteenth birthdays are often celebrated in a big way! Happy and sad, you are now less dependent on your parents and are spreading your wings of independence. So what are you waiting for? Get your driver's license, have a dance party, let your neighbors know you have a new driver hitting the roads soon with a custom birthday yard card, and enjoy your newfound independence!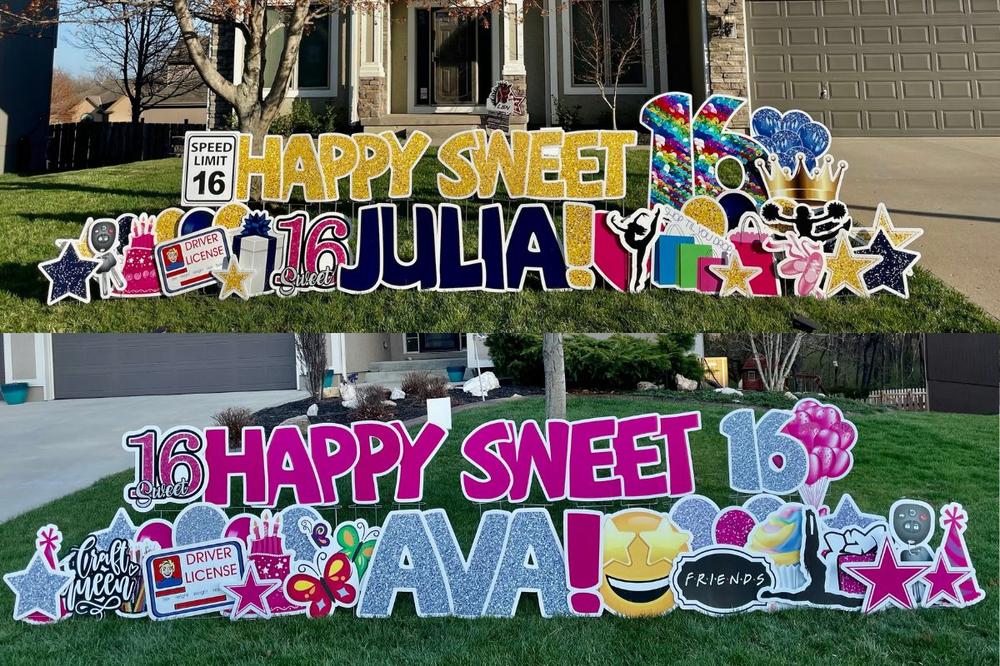 Happy 18th Birthday!
An 18th birthday is a day to celebrate your introduction to becoming an adult and celebrated in a big way with family and friends! You have new responsibilities and privileges when you turn 18, including the ability to vote, join the military, buy a lottery ticket, move out of your parent's home, rent an apartment or home, and many other new privileges. It's time to make plans for your life, but first, celebrate this new milestone! Schedule a weekend getaway, go skydiving, have a game night, or a movie marathon. No matter how you choose to celebrate, make it epic!  
21st Birthday!
The world is your oyster at 21 which means you are in a position to take on the opportunities that life has to offer. Twenty-one is when most people start looking at you as an adult. You're probably starting to realize what you appreciate most about life. At 21, you are youthful and full of energy with a daring or adventurous spirit to try new and exciting things. Consider taking a trip with friends to ski, go hang-gliding, or have a party to enjoy your first cocktail responsibly for a milestone birthday you won't ever forget.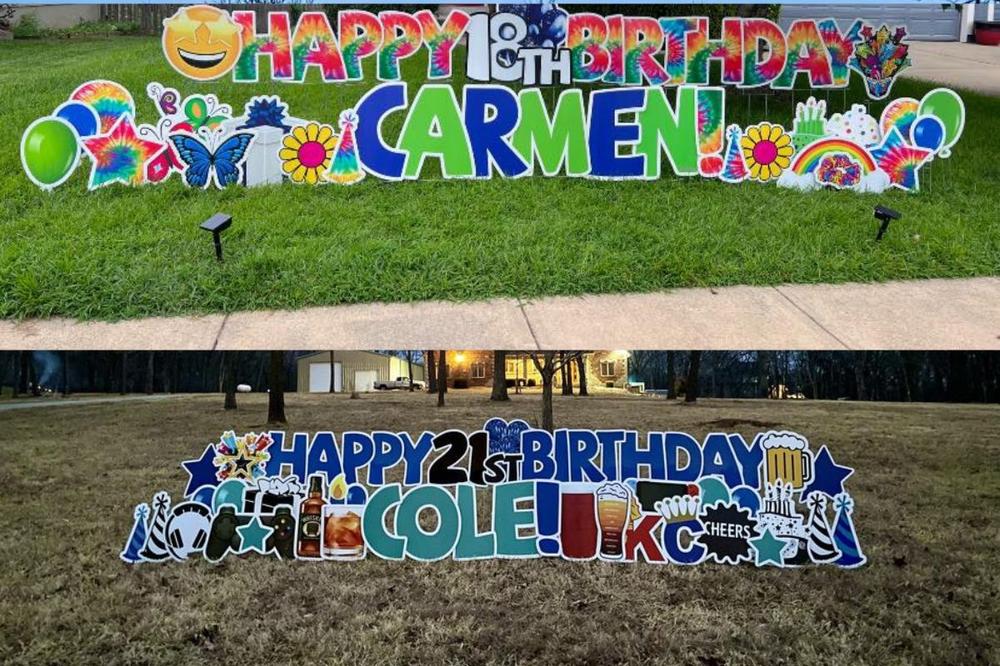 Happy 30th Birthday!
For some, saying farewell to your twenties might be painful, but nothing beats a big 30th birthday bash to finish your 3rd decade of life. You're self-sufficient and youthful, and there's still a lot to experience. At 30, you are probably settling into a familiar routine; friends' weddings and work functions are starting to fill your calendar. This is the time for inclusive vacations, expanding your networks, or maybe even starting a family! One of the best things about your 30s is your self-awareness and more profound knowledge of who you are and what you do and do not like.
Celebrate your 30th birthday with a themed birthday bash, or gather a group of your besties and have a wine tasting at a local winery! 
Turning the Big 40!
"Lordy, lordy! Look who's 40!" At 40, you have probably grown your family and have had an opportunity to experience some of what the world has to offer. This is the perfect time to embrace new challenges. After all, you are embarking on a new chapter of your life. You are at the age where you know what you want in life, what you enjoy, and who you want to spend time with, so your 40th birthday is the perfect time to celebrate everyone and everything you care about. Enjoy your 40th with a spa day or a cruise, hire a private chef and throw a dinner party with all your favorites: family, friends, and food!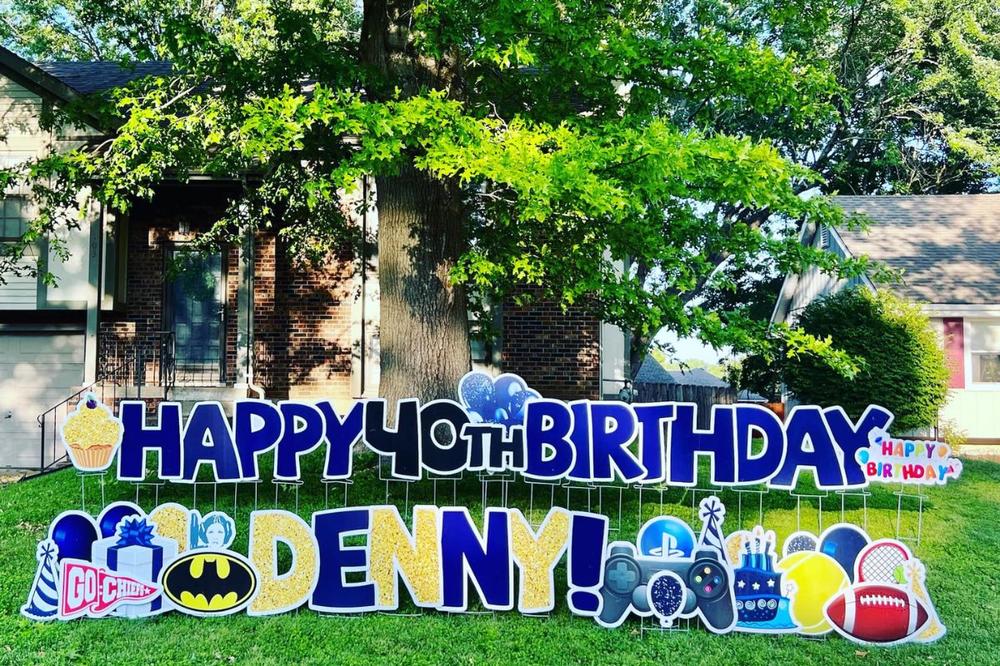 Happy 50th!
Your 50th birthday marks a half-century! This is definitely a milestone birthday to celebrate! Your social networks are thriving with friends, coworkers, and relatives. It's time to spend time doing something for yourself, take a vacation from work, slow down the passage of time, and make your birthday unforgettable. Gather your friends and family for a getaway and enjoy a reunion with the people you care about. Consider theming your event and transporting your guests to a different time.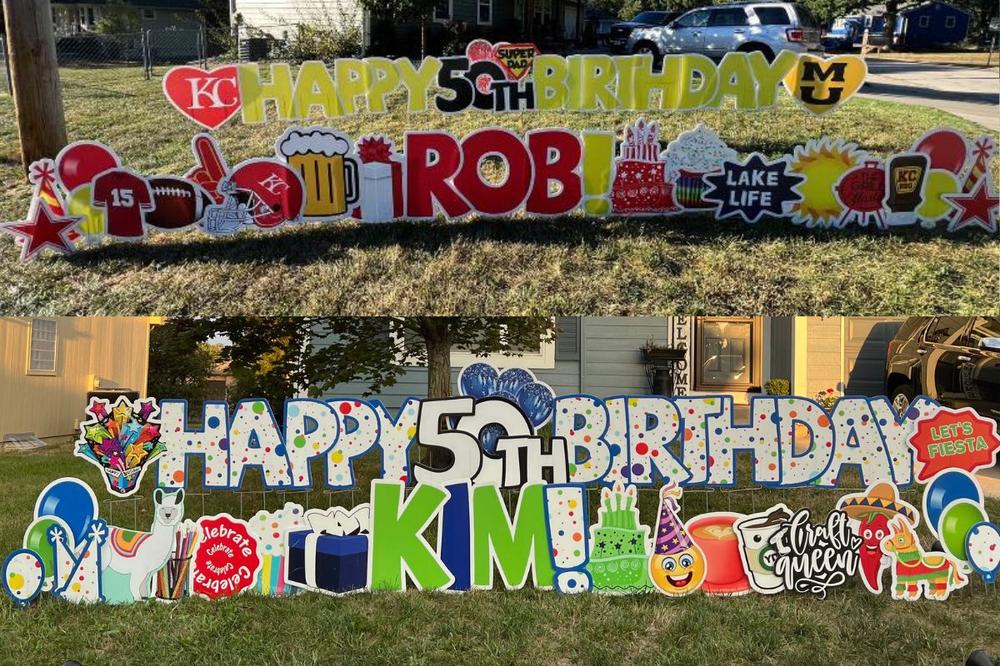 Turning 60, The New 40!
At sixty, you have had a life rich with experiences, creating beautiful memories you can look back on fondly. If you have children, they are probably self-sufficient and have families of their own. They say 60 is now the new 40 and with good reason! You have complete control of your life and are embarking on a new decade of adventure. They say you get better with age; in our opinion, this could not be more true! At 60, you may be winding down your career to enjoy retirement, planning adventures to all the places you want to travel. Your 60th birthday deserves a memorable celebration!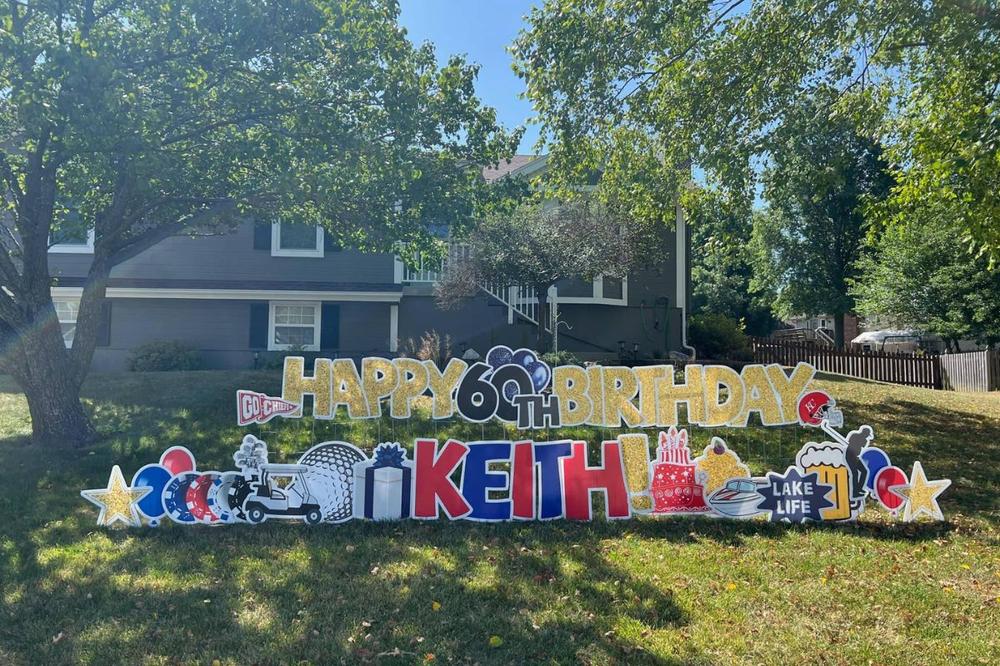 70th Birthday!
You know the things you enjoy and add fulfillment to your life at 70. But new adventures are still on the horizon! For many people, a milestone birthday represents an opportunity to try new things or to cross something off their bucket list, regardless of age. So gather your family, long-time friends, and new acquaintances for a celebration to kick off the next decade!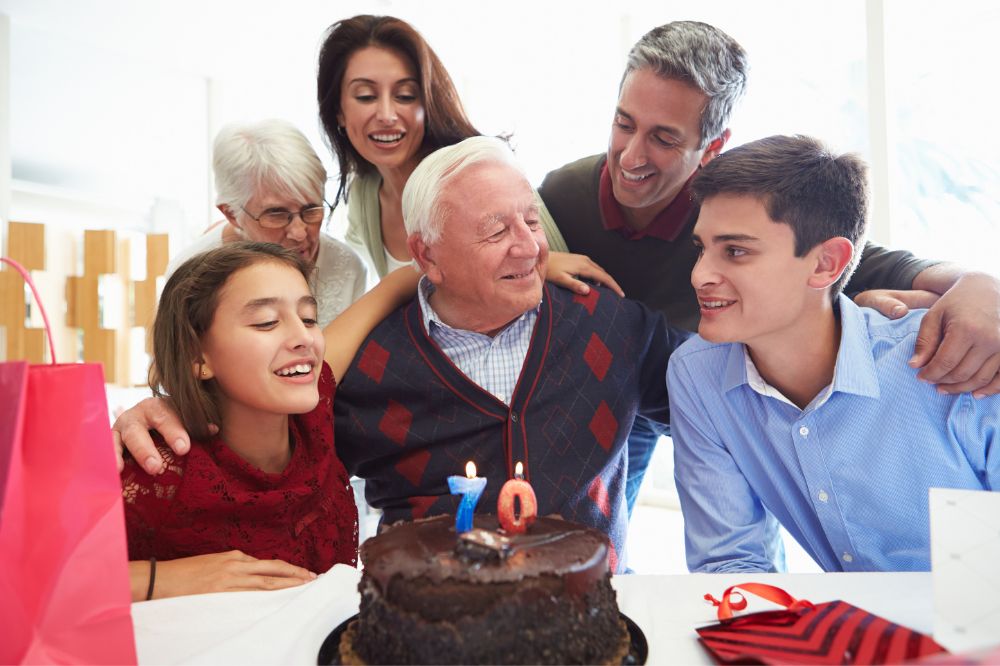 Happy 80th Birthday!
An 80th birthday is a remarkable event that merits a party as spectacular as you or a loved one. Surround yourself with friends and family to help you celebrate this special day, either with a huge celebration or by doing the activities you enjoy most. Aging is just another word for living, so live it up and enjoy all the special attention from the ones you love!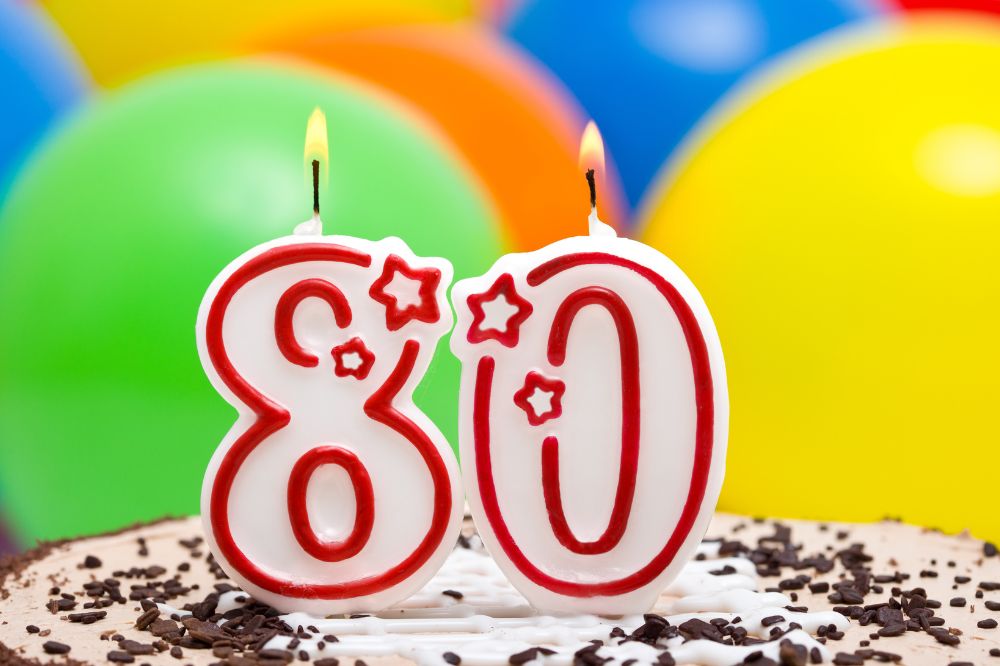 Celebrating 90 Years!
Ninety years of life is a significant achievement. You've seen so much change in 90 years; advancements in science and technology, the world seems much smaller than it used to be, and your dreams have grown. For many of us, family is spread across the United States or the world. But, thanks to technology, we can still stay in touch with skype, zoom, and many other video calling apps. A 90th birthday is a perfect time for those friends and family we are only connected with online to transform into actual, heart-warming embraces, laughter, and sharing time that you can only experience in person.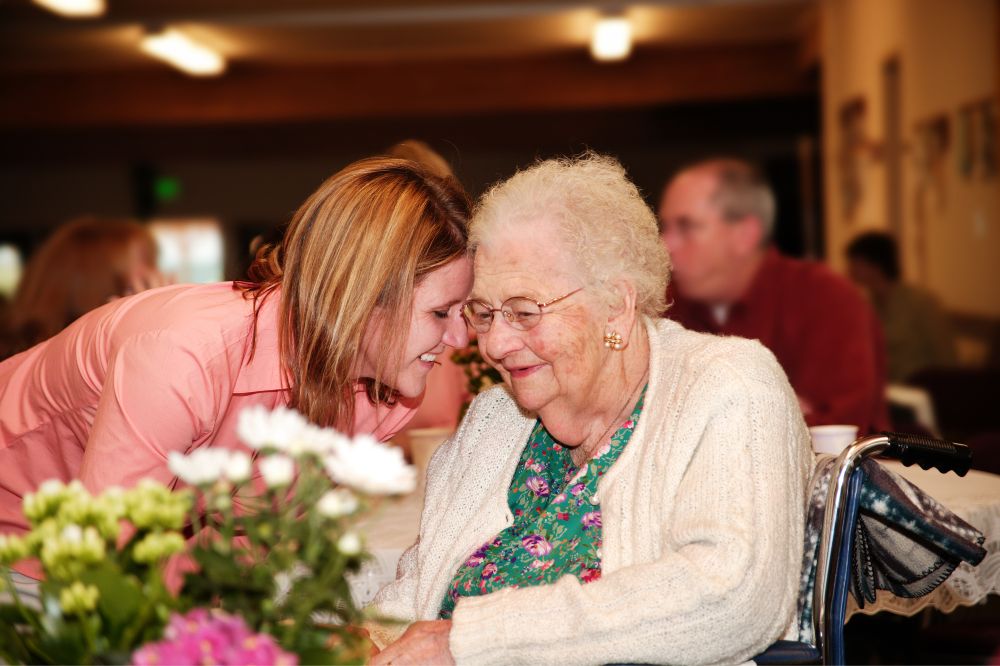 Celebrating a Century!
A century of existence. Less than .02% of the world's population belongs to this exclusive group. 100th birthdays are uncommon, so when a family member reaches three digits and enters their 2nd century, it deserves a party! Throw a celebration like no one has ever seen for your family and friends. Gather to share tales and recollections and to commemorate the influence your loved one has had on you throughout their 100-year life.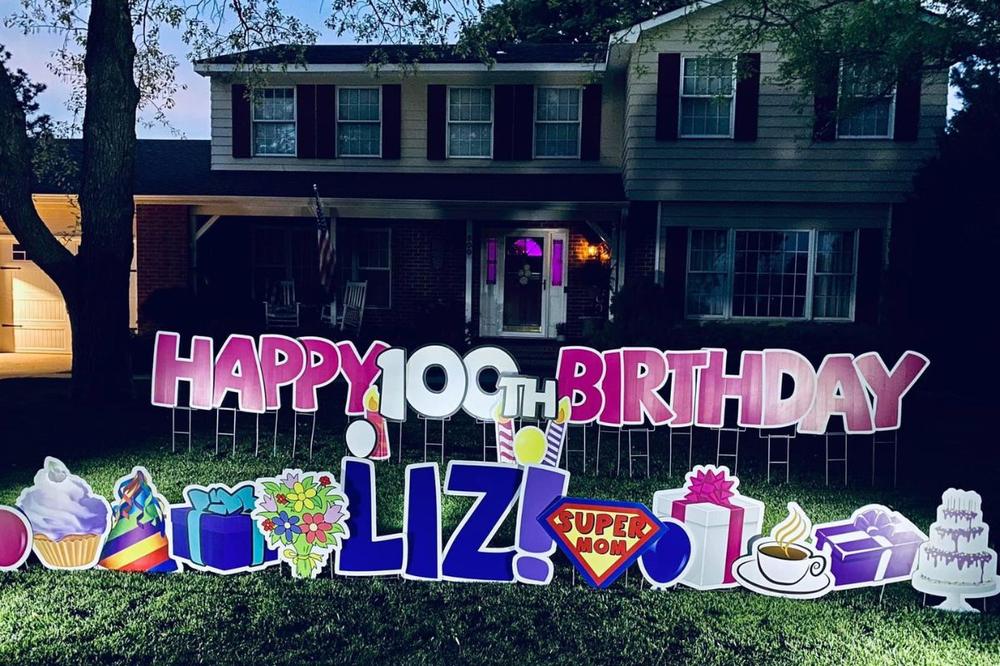 Why Should We Celebrate Milestone Birthdays?!
Let's be honest; birthdays are a ton of fun to celebrate, sending out invitations, choosing decorations, food, and beverages, and waiting for your friends and family to reply.  However, as we start to age, we don't always put as much emphasis on birthdays. No matter how old you are, your birthday is worth celebrating!  With that being said, why should you make sure to celebrate milestone birthdays?
They represent a new beginning and a time for reflection

People understand these are "big" birthdays

We remember our milestone birthdays above others

They honor aging with a celebration

They show we care and set a positive example for our kids

Party goods and greeting cards reflect their importance

Plenty of birthday slogans for turning 21, 30, 40, 50, 60, 70, 80, 90 
From "50 is the new 40" to "Life begins at 50", there is a wide range of popular phrases for milestone birthday celebrations. Below are some of the most popular sayings:
"Flirty thirty!"

"Lordy, lordy! Look who's 40!"

"50 and fabulous" and "Fifty is nifty."

"Sixty and sassy"

"Seventy and sensational"

"Eighty and awesome"

"Cheers to 90 Years"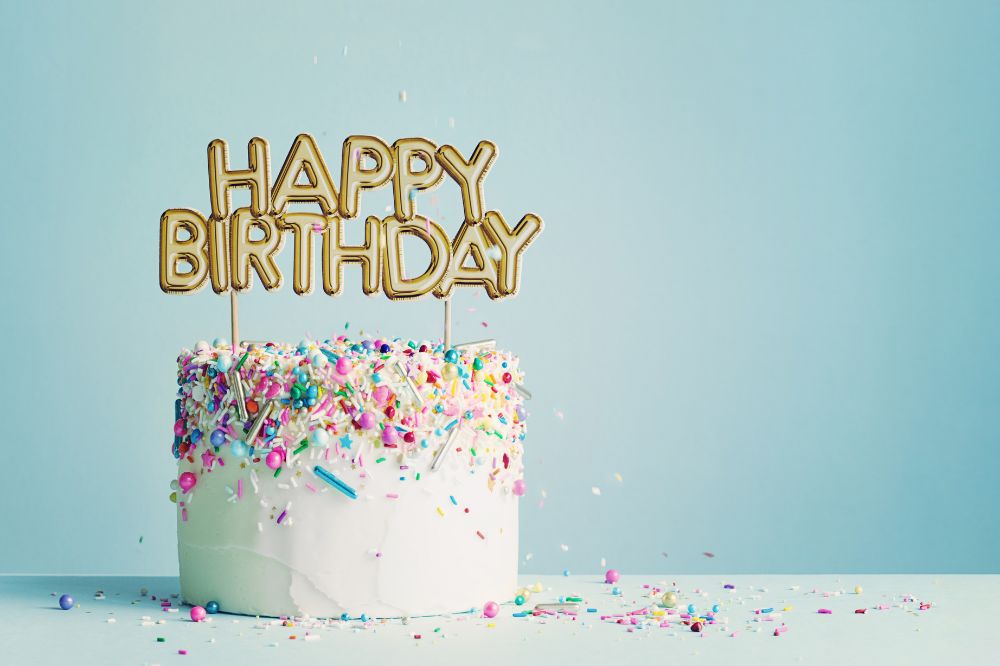 Milestone Birthday Yard Signs!
At Yard deSIGNs, we absolutely love celebrating, and that includes birthdays! Yard signs for milestone birthdays are a way to show your loved one how much you care. After all, a card in the yard is a joyful sight for everyone! Celebrating a birthday is so important because it shows that person that you are thinking of them. In turn, they feel valued and, above all, loved. No matter how you celebrate this year, Yard deSIGNs is here to help you celebrate! Our custom yard signs are perfect for every birthday celebration! So what are you waiting for? Order your custom milestone birthday yard sign today!