Weddings are meant to be filled with love, laughter, and little details that make the day extra special. It can be easy to lose sight of what truly matters on the wedding day as you're planning the seating chart, flowers, and other aspects. However, incorporating what makes your love story unique is essential to making the celebration special. Yard deSIGNS is here to help you personalize your big day even more. Whether you are the future bride/groom or wanting personalized gift ideas for the couple of the evening, you've come to the right place. Below we list personalized wedding signs, live paintings, meaningful music, and many more unique ideas that you don't want to miss.
10 Ways to Personalize the Wedding Day
Personalized Wedding Signs
Custom wedding signs make the perfect wedding gift and the warmest wedding welcome. Yard deSIGNS provide customized signs, and we deliver right to the location you want. For example, maybe you want to welcome the new couple home with a personalized wedding sign gift in their front yard. Similarly, maybe you want to set the tone for fun, love, and celebration by placing one of our personalized wedding signs at the venue. We take care of it all! 
With so many colors and fonts to choose from, get ready to have fun creating personalized wedding signs with Yard deSIGNS! We can't wait to help you make the big day even more special and curated.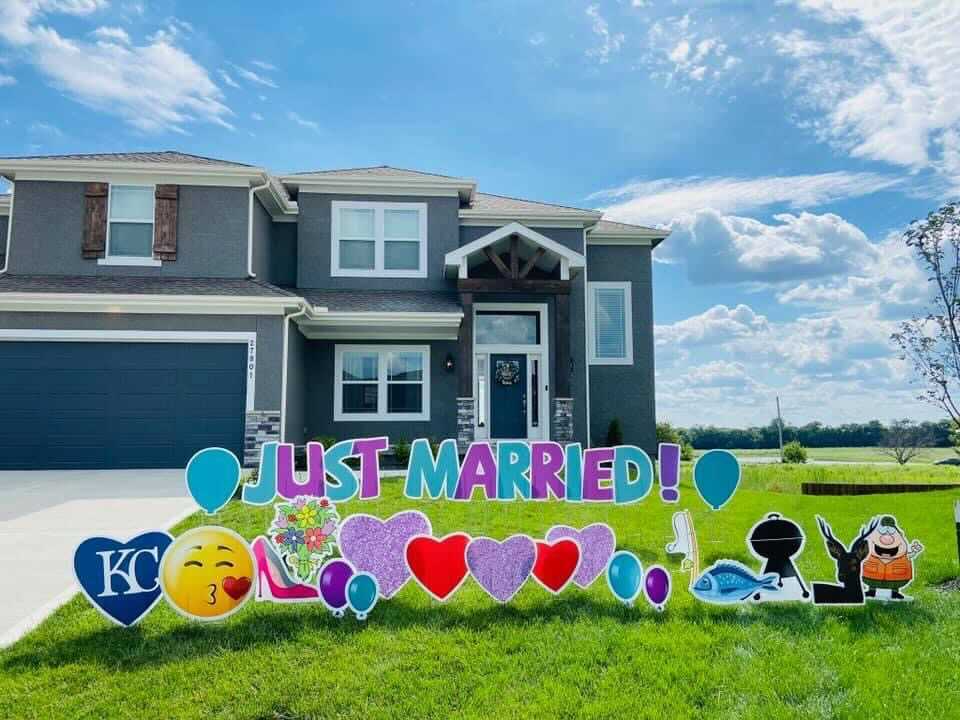 Meaningful Music Playlist
Music is one of the most affordable ways to make the ceremony and reception unique to you and your beloved. Create a playlist or a list to hand to your DJ or live band of songs that mean something special to you, your partner, and your guests in attendance.
A wedding day is all about love, love for one another, and love for family and friends. Writing love letters to each other is such a special way to start the day of activities. Open your love letters while you are getting ready, or read your love letters to each other before family and friends surround you.  
Another unique way to show love is to write love notes to each other in unique spots. Maybe on the bottom of a shoe, personalized placemat, or on a napkin at the cake table. There are so many opportunities to showering your partner with love throughout the day.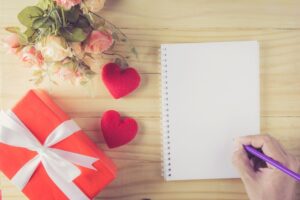 Illustrations and Paintings
One of our favorite personalized wedding ideas is to hire a painter to live-paint your ceremony or first dance. What a beautiful way to make a moment last forever! Along with hiring a live painter, Yard deSIGNS loves the idea of having illustrations of your future home, your wedding venue, or your pets at the welcome table. 
Incorporating Fur Children
Speaking of those closest to you, we all know our four-legged best friends are a huge part of our lives. Incorporate your fur children to make the day special. If you are a wedding guest and know how important pets are to the newlyweds, consider custom pet portraits as a unique, memorable gift.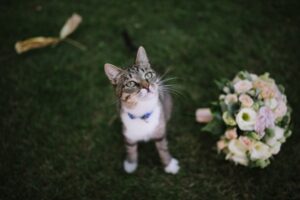 Family Photos
Family photos are a perfect way to make your day and venue unique to you and your partner. Whether you have a memory table of those who have passed, or you have a photo wall where other wedding photos of your two families are displayed, showing off the ones closest to you and those who raised you is beautiful. 
Monogrammed Home Essentials
As a wedding guest, you have most likely scoured the registry, contemplating what to give the lovely couple. Yard deSIGNS recommends monogramming home essentials, making the gift sensible but also special. Below are a few of our favorite home essentials to personalize. 
Monogrammed cutting board

Monogrammed champagne flutes and other glassware

Monogrammed pillowcases

Monogrammed throws

Monogrammed doormat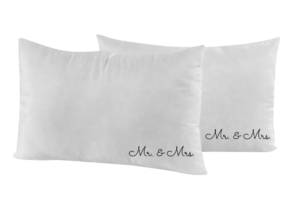 Speaking of monogramming, an excellent way to personalize your wedding venue, wedding favors, etc., is to monogram wedding programs, place settings, and personalized wedding signs. 
Celebrate Heritage and Culture
Celebrating your heritage and culture is a beautiful way to personalize the celebrations. For example, paper cranes symbolize success, prosperity, and good fortune in Japanese culture. When folded into origami, it is believed that your heart's desire will come true. 
Different cultures love different foods, and a great way to honor your heritage and culture is to blend in desserts from around the world. Examples include powdery, delicious wedding cookies from Mexico, tasty Dutch Letters, and many more unique treats.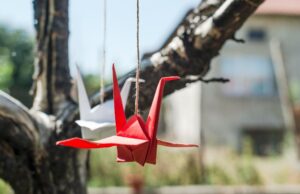 Mix in Favorite Quotes, Verses, and Sayings
"Love you more." "You will forever be my always." "Our forever begins today." These quotes are beautiful words and sayings describing and celebrating the romance a wedding day can bring. If you and your partner have a favorite saying, sprinkle the words throughout your big day. 
For wedding guests, personalized wedding signs with the special quote is a thoughtful gesture to gift, whether it's a custom yard sign when they return home from the celebrations or a way to cultivate a vibe as guests drive up to the venue.
Last Name Signage
Last (name), but not least, and certainly a sweet, special part of marriage, is a new last name. Deck out your cocktail bar or your head table with your new last name or the last name your partner is taking. This is a small but significant way to personalize the celebrations! 
Likewise, a wedding welcome sign is a perfect opportunity to show off a new name. 
In conclusion, we hope the above ideas help make the big day even more special and memorable. When you're going through your wedding timeline, last checks on the seating chart, and final fittings, remember what the celebration is truly about. Mixing in love letters, family photos, and meaningful music is free and worth every second preparing. Personalized wedding signs from Yard deSIGNS are a way to set the tone for the party or a unique way to welcome home the lovely couple! Contact us today to start designing your custom sign.