Mother's Day is almost here, and it's the perfect time to let our moms know just how much we appreciate them and love them. Their strength, resilience, and selflessness make them irreplaceable in our lives. Moms have a unique way of turning our bad days into good ones and making us feel loved and valued, even on our worst days. They are indeed one of a kind, and a mother's love is one that stays with us forever. In this blog post, we'll explore some of the best ways to spoil mom this Mother's Day and give her the special treatment she deserves.
5 Ways to Spoil Your Mom on Mother's Day
Mother's Day is a special occasion that celebrates the selfless and endless contributions made by Moms everywhere. It's an opportunity to show our Mothers how much we appreciate them for all they do every single day of the year. On Mother's Day, we take the time to recognize and thank Moms for all their sacrifices, hard work, and unconditional love. It's the perfect time to express gratitude and make them feel special. After all, Moms deserve a day to themselves, to relax, to be pampered, and to be reminded of just how amazing they are. Here are some of the best ways to give your mom the pampering she deserves:
1. Breakfast in Bed
There's no better way to start Mother's Day than by serving your mom a luxurious breakfast in bed. Whether she prefers a sweet or savory option, there are plenty of dishes to choose from. Here are a few of our favorite breakfast items to consider: 
French toast is a classic option that never goes out of style. It's easy to prepare and requires only a handful of ingredients. Start by dipping slices of bread into an egg and milk mixture, then cook them in a skillet until golden brown. Add a sprinkle of cinnamon, fresh fruit, and powdered sugar for the perfect finishing touch.

 Eggs Benedict is a tasty and indulgent option that is sure to impress. To make this dish, poach eggs and serve them over a toasted English muffin with a slice of ham. Top it off with homemade hollandaise sauce for an authentic Eggs Benedict experience.

 Belgian waffles are a light and fluffy bread, easy to prepare, and customizable. Top them off with fresh berries, whipped cream, Nutella, or syrup – the possibilities are endless.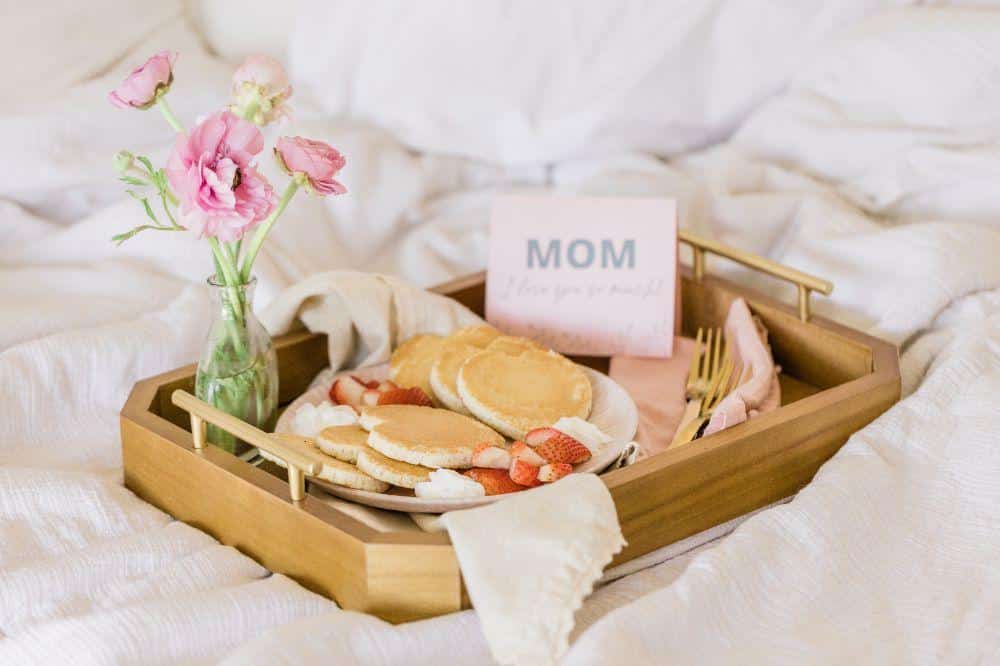 2. Spa Day
Taking your mom to the spa can be a perfect way for her to unwind, de-stress, and recharge. Here are some spa day options to consider for your mom on Mother's Day:
 Massage Therapy: A relaxing massage is a perfect way to melt away the day's stress. A professional masseuse can work out tired muscles and help improve circulation through soothing and comforting touch.

Facials: A customized facial treatment is an excellent way to rejuvenate tired skin. It can help remove toxins, soften lines, and provide a deep cleanse for your mom's skin.

Manicure & Pedicure: A mani-pedi combo is a fun and luxurious treat that can leave your mom feeling refreshed and confident. A professional nail treatment can soften the skin, trim cuticles, and leave your mom's nails looking perfectly polished.

Aromatherapy: Adding essential oils to your mom's spa experience can make all the difference. Aromatherapy provides a calming and soothing atmosphere and can create peace and tranquility.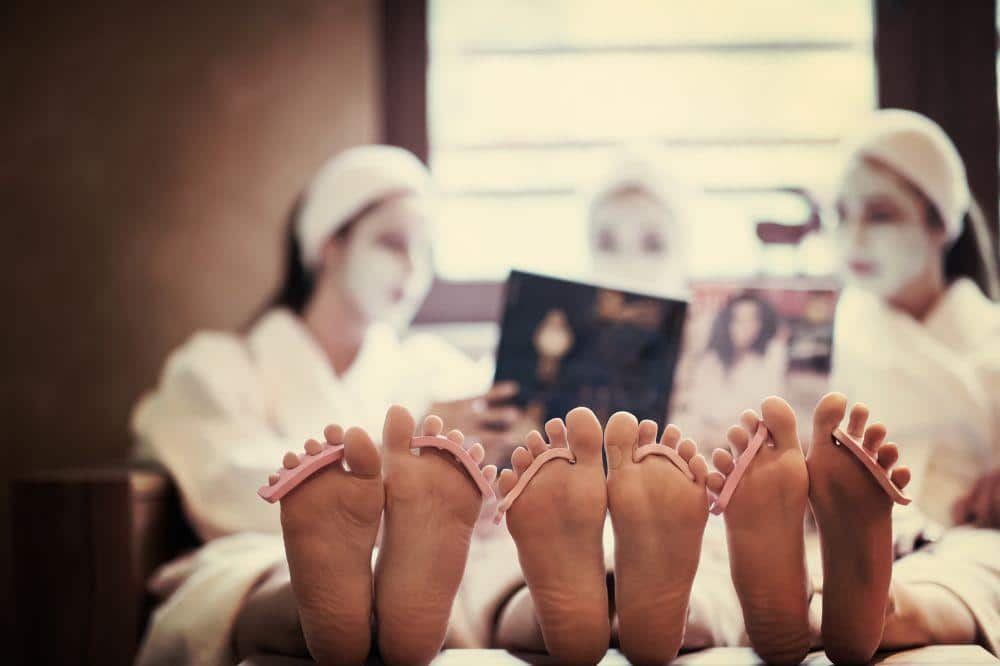 3. Personalized Gift
Make your mom feel extra special by giving her a personalized gift. Here are some ideas for personalized gifts that your mom will love:
Custom photo album: Collect some favorite photos of your mom and your family and create a personalized photo album. You can add captions or special messages to each photo to make it more meaningful.

Personalized jewelry: Jewelry is a classic gift that always stays in style. Purchase a bracelet or necklace with your mom's name or initials engraved, or add a charm that has special meaning to your mom.

Personalized book: Have you and your siblings share messages, stories, or special moments collected in a personalized book for your mother to read and cherish whenever she wants.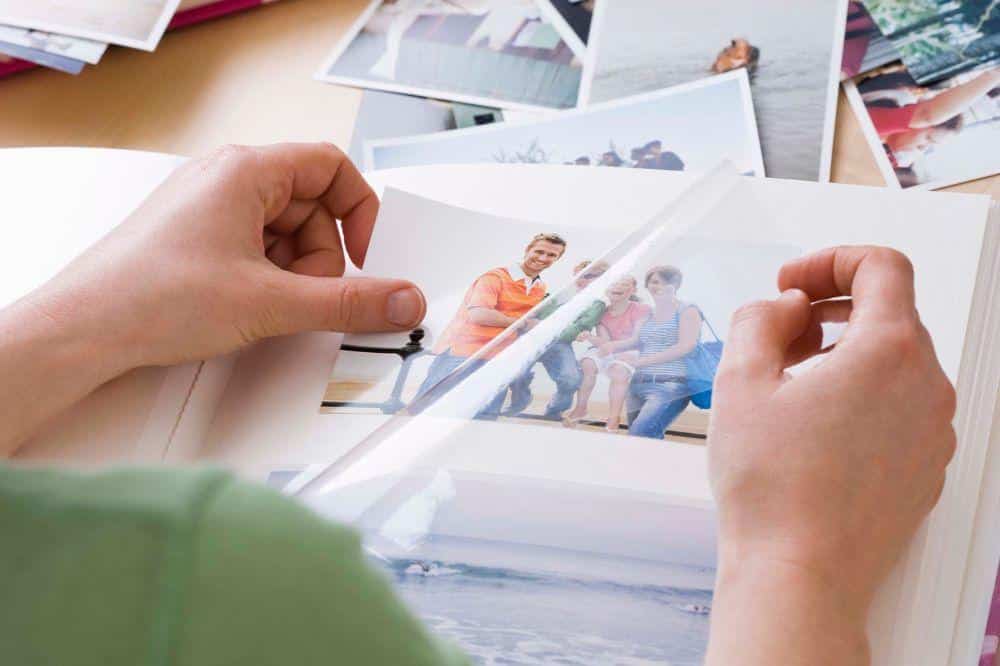 4. Quality Time
While traditional gifts are lovely, sometimes the most thoughtful way to show appreciation is by spending quality time with your mom. Here are some ways you can spend quality time with Mom on Mother's Day: 
Take a walk or hike: Enjoy the outdoors together with a leisurely walk or hike. It's the perfect way to spend time together and get some exercise too!

Cook or bake together: Share some quality time in the kitchen cooking or baking a new recipe with your mom. It's a great way to learn new cooking tips and techniques and bond over shared experiences.

Have a movie marathon: Gather your mom's favorite movies or TV shows and have a marathon. Pop some popcorn and snuggle up for some cozy and relaxing bonding time at home.

Take a class together: Research and sign up for a local class you and your mom can enjoy together, such as a dance class, a pottery workshop, or a painting class.

Play board games or cards: Dust off some old-school board games or card games and spend the day playing games with your mom. This is a perfect opportunity to reminisce about old memories and create new ones.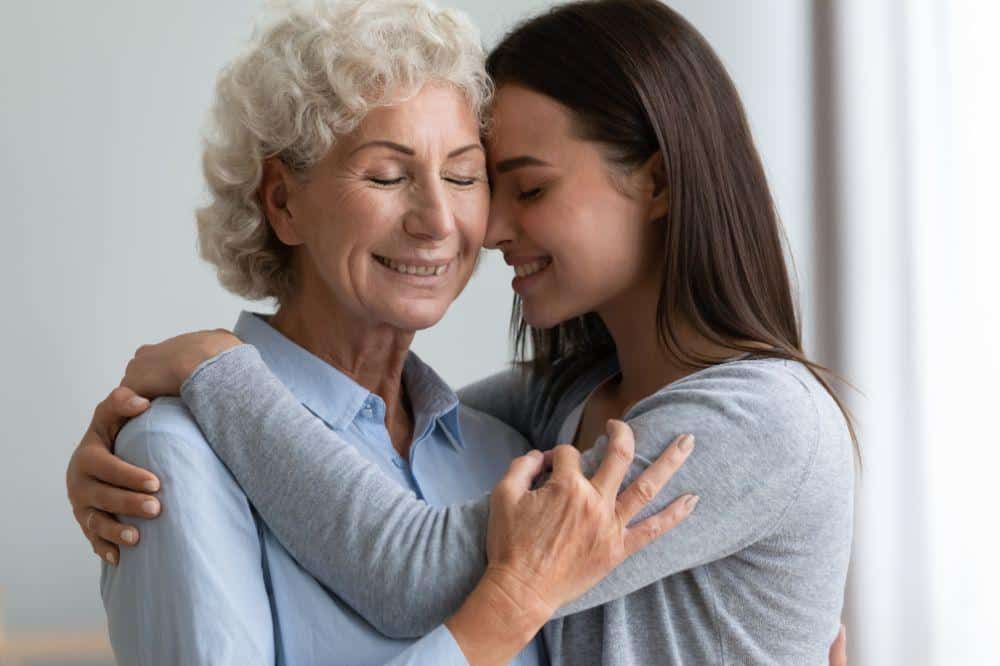 5. Surprise Party
If your mom loves socializing, consider surprising her with a party and inviting all her friends and family. Surprise parties are a fun and exciting way to show your mom how special she is. We've included a few tips on throwing a surprise party for your mom on Mother's Day: 
Choose the Venue: Choose a venue your mom loves or where she will feel most comfortable. Consider your mom's preferences, such as a cozy coffee shop or a fancy restaurant.

Guest List: Create a list of family members and friends your mom would love to see on this special day. Make sure to invite people from different stages of her life so she can enjoy meeting everyone.

Decorating: Choose a color scheme, decorations, and accessories that reflect your mom's personality. Be sure to include balloons, confetti, and a Happy Mother's Day Yard Card to set the tone of the party. 

Food & Drinks: Consider your mom's favorite dishes and drinks, and cater to her tastes. You can choose to have a meal or provide light snacks and refreshments.

Entertainment: Choose entertainment that will make this day memorable for your mom, such as formal speeches, live music, or creative games.

Capture the moment: Make sure to capture the moment by taking plenty of photos and videos.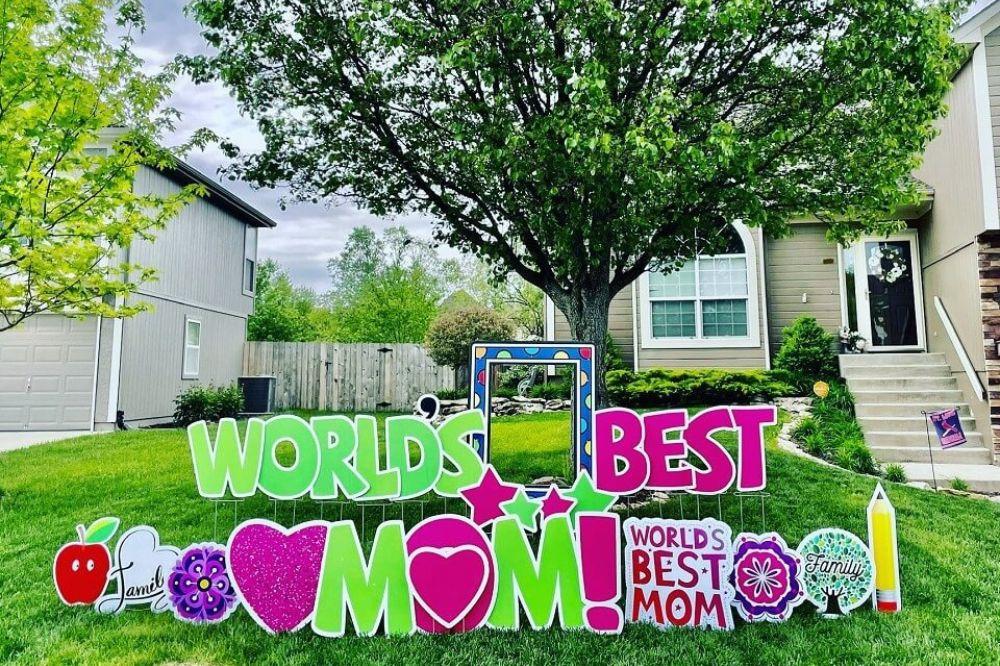 A Special Celebration for Moms 
Life doesn't come with a manual. It comes with a mom. Mothers are always there to provide unconditional love, support, guidance, and protection, and They make sacrifices to ensure their children have everything they need. Mothers often put their needs and wants aside to prioritize their children's happiness and well-being. So this year, give Mom a shout-out on Mother's Day for everyone to see! Take mom's day from ordinary to extraordinary with a custom yard sign from Yard deSIGNS!