Johnson County Kansas Yard Signs
Yard signs provided by our Johnson County Yard deSIGNS team offers high-quality yard signs for all events.
We come to your event location and set up an amazing yard sign letters and graphics display that takes your special event to the next level.
The person you're celebrating will feel honored and cherished. Your family and friends will know they've arrived at the right location for your event!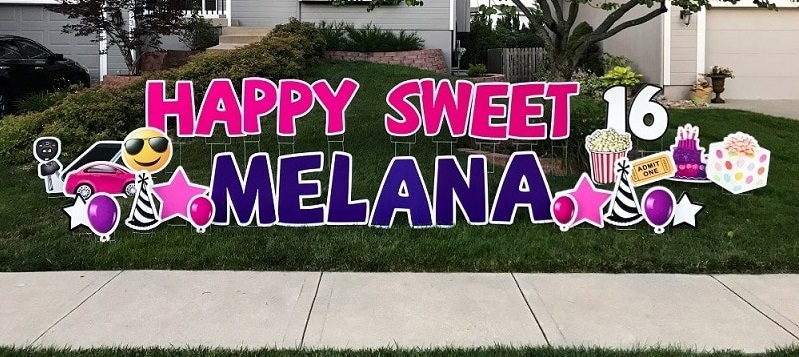 Lawn Signs for every occasion
Happy Birthday Lawn Signs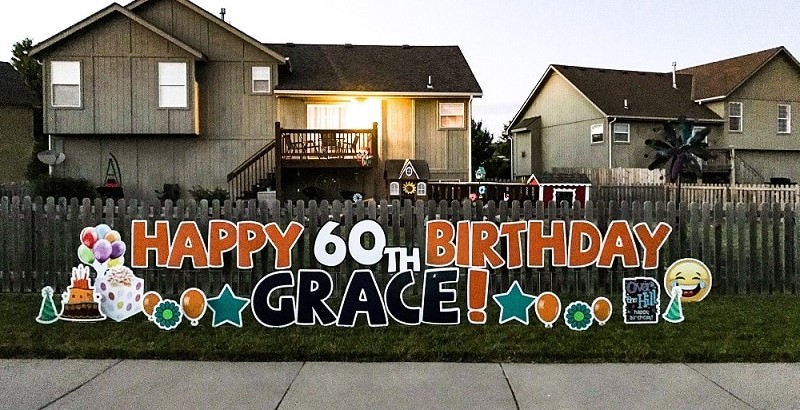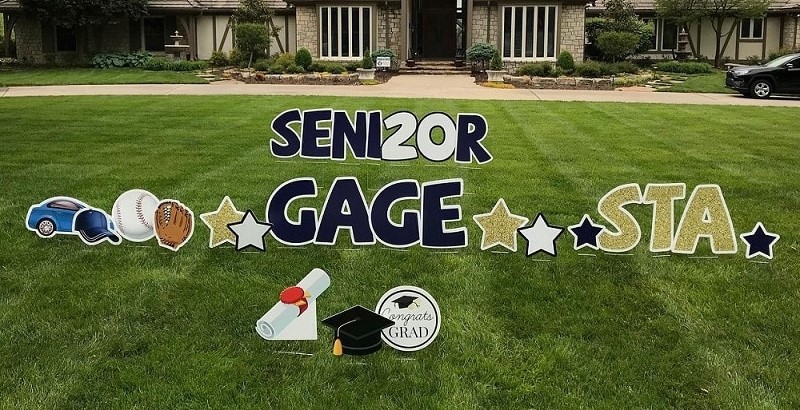 Congratulations Lawn Signs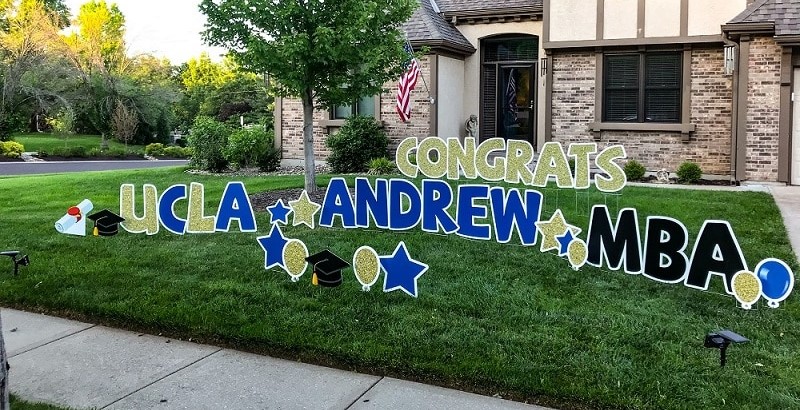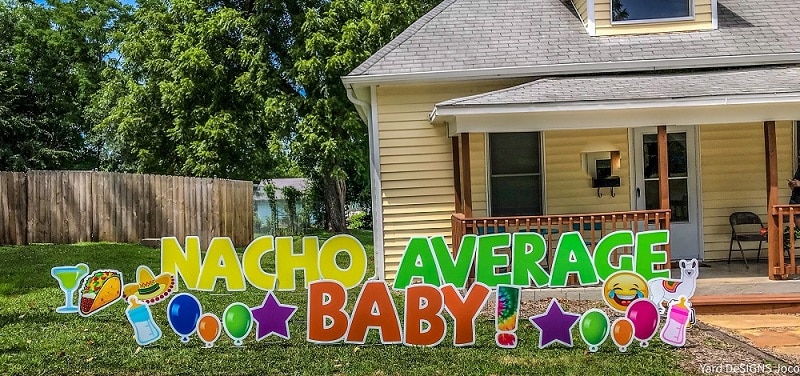 Need some Johnson County venue ideas? Here are our favorite Johnson County Landmarks!

The Nerman Museum of Contemporary Art has internationally acclaimed art collections from both established artists and emerging artists. The museum has some of the most leading-edge exhibitions of contemporary art in the region and a diverse educational program. For art lovers, this museum is a must see when it comes to ceramics, paintings, photography, and sculptures. – Source nermanmuseum.org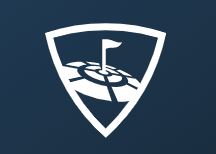 Topgolf is one of the premier entertainment destinations in Overland Park. And by entertainment destination, we're talking about a place where you can come for birthday parties, bachelor or bachelorette parties, corporate events, date nights, or just a night out with friends, and everyone will have a great time. Source –  topgolf.com

Deanna Rose Children's Farmstead is the perfect place to learn, grow, and have fun.
Visit more than 250 animals and birds, learn about growing flowers and vegetables, experience a Kanza Indian encampment or a one-room schoolhouse, and take a stroll through main street to the fishing pond. Friends of the Farmstead members visit the Farmstead for free. – Source opkansas.org

Ernie Miller Park and Nature Center provides a great getaway from the urban hustle and bustle of everyday life. The Park offers three miles of hiking trails traversing prairies, forest, and a beautiful stream. The Nature Center allows children of all ages to see native wildlife and learn about nature and history. Source: www.jcprd.com
Museum at Prairie Fire Johnson County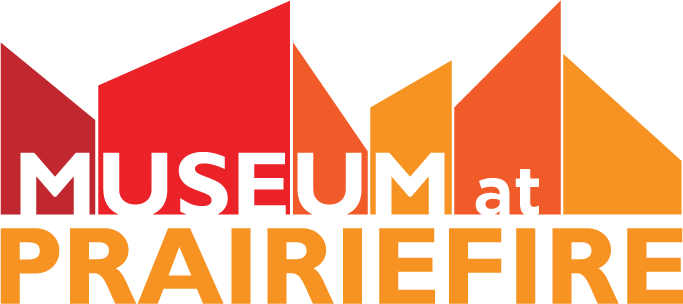 The Museum at Prairiefire is a 501(c)(3) non-profit organization dedicated to meaningful learning and engagement with science, culture, art and natural history. As well as hosting a variety of dynamic, authentic Natural History exhibitions, the Museum at Prairiefire offerings include regular events, interactive activities and programs for adults and kids. Check out Science Happy Hour or our Little Explorers Club, for example! – Source visitthemap.org

The Kansas City Automotive Museum, located in Olathe KS, embraces the unique and diverse stories of Kansas City, while educating young and old, and celebrating the culture, artistry, industry, and innovation of the automobile.  Since opening, the Museum has become a recognized and popular establishment within the car community and has grown to be a meeting place for car enthusiasts, historians, and visitors to the area.  – Source: kansascityautomuseum.com